Main content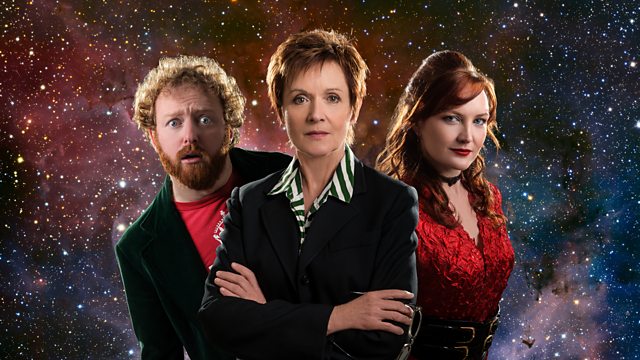 Anastasia and Eddie still can't control their time-travelling house, but where has it taken them? Stars Jackie Woodburne.
Anastasia Black bought "Night Terrace", a terrace house in suburban Melbourne, looking for a quiet retirement from her old life of saving the world.
But Anastasia and Eddie still can't control their travelling house, which this time seems to have brought them back home to suburban Melbourne, complete with friendly neighbours.
However, they soon discover that they are actually aboard the Starship Australis - and that the future of Australian society isn't what they might have hoped.
Sci-fi comedy starring Neighbours' Jackie Woodburne, with guest-stars Cal Wilson and Toby Truslove.
Jackie Woodburne ....... Anastasia Black
Ben McKenzie ....... Eddie Jones
Petra Elliott ....... "Sue", Borealian Commander
Francis Greenslade ...... Morrie
Christ Taylor ....... Captain
Amanda Buckley ....... Computer, Voice of the Ship
Additional Voices: Andrew Waddington, Glenn Greening and Aamer Rahman.
Producers: Ben McKenzie / John Richards
Made by Splendid Chaps Productions.