Main content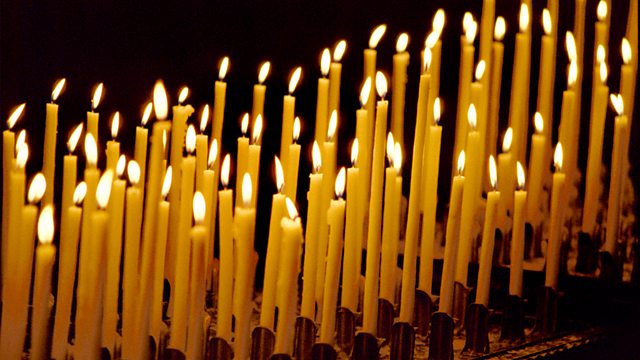 30/04/2019
A reflection and prayer to start the day with Rev Lynne Gibson, Rector of St Mark's Church, Ballymacash, Lisburn.
Prayer for the Day - Script - Rev Lynne Gibson
Good morning. I'm always thankful I was reasonably good at sport at school.  That meant that I was generally spared that awkwardness, that nervousness as someone was asked to pick teams - and the least sporty were left to the end, relegated to a safe and strategically unimportant outfield position.<?xml:namespace prefix = "o" ns = "urn:schemas-microsoft-com:office:office" />
Everyone wanted to be picked - and to be picked first.  We all want to be chosen, to feel that we have a significant part to play, that we won't just be left on the subs bench - but that we're selected for our talents, our abilities, and for the contribution we can make.
'Choose me!' we shout - or whisper - or think.  For a team, for a job, for a role, for a task.  We all want to be valued for who and what we are - to be chosen.
When Jesus started out on his earthly ministry, he picked twelve disciples to make the journey with him.  There was no recruitment process, no job specification, no entrance criteria. He wasn't looking for top-notch disciples for a top-notch rabbi. He chose people as and where they were.  Perhaps those overlooked by other   leader, those left behind when other teams were picked.  He called them from their place of work, from their homes and families.  Fishermen at their nets, a tax collector at his booth, a man sitting under a fig tree. 
Ordinary people called and then qualified - not qualified in order to be called.
In a world of Celebrity Dragons and Apprentices, we are quick to write off the failing - or to feel like failures.  Some very talented people started life on the subs bench or under a fig tree - It takes wisdom and Insight to see the beneath the trappings to the potential - the God given gifts - in each person we encounter today.
Lord we thank you that we are fearfully and wonderfully made in your image. Give us the humility to see that image in each of your children today.  Amen