Main content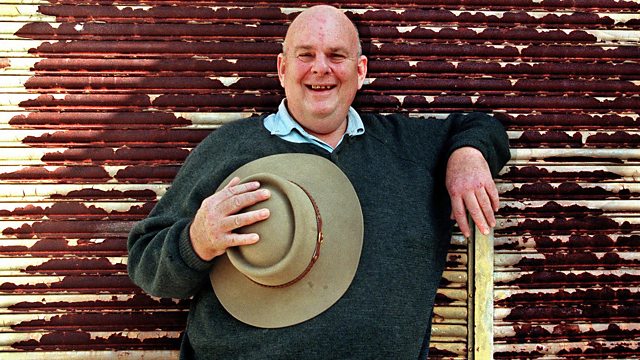 Les Murray remembered, Women's Prize For Fiction shortlist, Kubrick exhibition, Captain Corelli on stage
Women's Prize For Fiction shortlist, Kubrick exhibition, Captain Corelli on stage, Les Murray.
Front Row pays tribute to Les Murray, Australia's foremost contemporary poet, who died today aged 80. Unlike famous compatriots such as Germaine Greer and Clive James, Murray stayed in Australia and spent his last years on the farm in Bunyah, New South Wales, that had been his family's home. Murray reacted against modernism, believing poetry should be accessible. He wrote poems about Australian people, animals and landscape in plain, lively and demotic language and so became known as the country's Australia's bush-bard. His books were always dedicated 'to the glory of God'.
Louis de Berniere's best-selling novel, Captain Corelli's Mandolin has been adapted for the stage and will be touring the UK. Sam Marlowe joins Samira to review the play and discuss how it compares with the book (and the film).
The shortlist for the Women's Prize for Fiction 2019 has been announced.Critics Sarah Shaffi and Toby Lichtig comment on the six novels that made it through from the longlist of 16.
A major new exhibition celebrating the life and work of one of the most significant figures in the history of British film - director Stanley Kubrick - has just opened at the Design Museum in London. Samira is joined by the show's co-curator and director of the Design Museum, Deyan Sudjic, as well as Kubrick's daughter Katharina who worked on several of the director's projects
Presenter: Samira Ahmed, Producer: Oliver Jones
Women's Prize for Fiction shortlist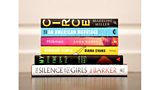 Women's prize for fiction shortlist 2019 
The Silence of the Girls by Pat Barker
My Sister, the Serial Killer by Oyinkan Braithwaite
Milkman by Anna Burns
Ordinary People by Diana Evans
An American Marriage by Tayari Jones
Circe by Madeline Miller
RIP Les Murray
Main image: Les Murray
Photo credit: Getty 

RIP Les Murray, Australian Poet
Captain Corelli's Mandolin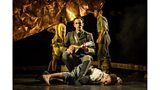 Captain Corelli's Mandolin
Photo credit: Marc Brenner
Captain Corelli's Mandolin
is
at the
Rose Theatre, Kingston
until 12 May
Stanley Kubrick: The Exhibition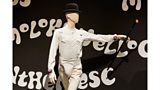 Costume of Alex from
A Clockwork Orange
Photo Credit: Ed Reeve
Stanley Kubrick: The Exhibition at the Design Museum
until 15 Sept

BFI - Kubrick Season