Main content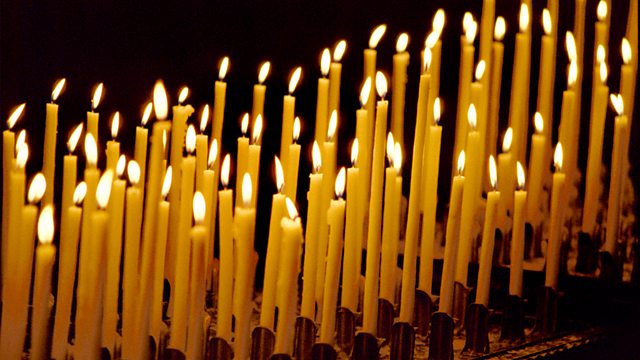 29/04/2019
A reflection and prayer to start the day with Rev Lynne Gibson, Rector of St Mark's Church, Ballymacash, Lisburn.
Prayer for the Day - Script - Rev Lynne Gibson
Good morning. For a while everyone seemed to panic a little about whether electronic devices would destroy our love of books, or whether they would actually rekindle it. In fact, much modern technology has been harnessed as a tool to encourage reading among children <?xml:namespace prefix = "o" ns = "urn:schemas-microsoft-com:office:office" />
For me, reading led to a love of language, and a fascination with idiom and the meaning of words.
I often wonder whether all families have their own inherited sayings and stories, the origins of which have long since been forgotten.  Potatoes which were 'as hard as the Hobbs of Newgate', someone who was as big a liar as Billy Gills dog …that sort of thing.
But I also inherited a dislike of clichés, well worn phrases trotted out in the absence of a meaningful response.
Clichés are our fallback, when we struggle to respond with understanding and compassion to difficult situations.  'I'm sorry for your loss', 'time's a great healer', 'I'll keep you in my prayers'.
Every cliché, probably true, but hollow words to those in darkness: words spoken in haste to stop someone telling us how they really feel, Churches tend to shy away from those parts of the Bible which we most need to hear.  Words which tell us, in the oldest of stories, that it's OK not to be OK.
It's OK to shout and rage. It's OK to show our real feelings, and to simply BE where we are in the darkness, knowing that somehow, sometime, almost without noticing, we will come out into the light.
That journey from darkness to light is personal, and has no roadmap. If you're fortunate to be walking in the light today, be thankful - and perhaps consider taking a little of your light and sitting with someone in the dark. Very soon you will discover that you're both in the light.
Eternal God, whose light shines within each one of us, help us to bring the light of love, joy and hope to those who walk in darkness today. Amen.