Main content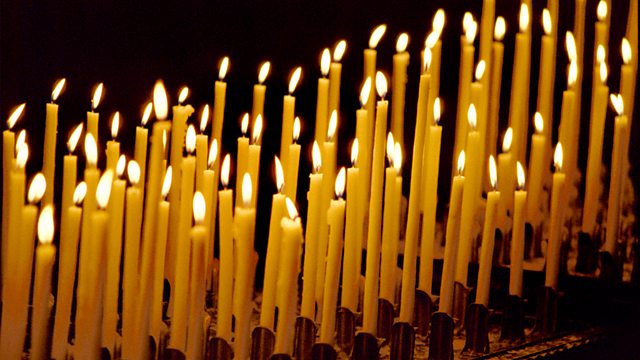 01/05/2019
A reflection and prayer to start the day with Rev Lynne Gibson, Rector of St Mark's Church, Ballymacash, Lisburn.
Prayer for the Day - Script - Rev Lynne Gibson
Good morning. I know they're a protected species, but I'm not a fan of bats (of the flying variety).  I do know that the phrase 'blind as a bat' can be misleading.  Bats may not have 20/20 vision, but they compensate for their slightly blurred vision, by having developed a kind of radar, which gives them perfect vision for the conditions and lifestyle of the average bat.<?xml:namespace prefix = "o" ns = "urn:schemas-microsoft-com:office:office" />
Bats may not have their own specialist opticians – but as 21st century Westerners, we have access to opticians, surgeons and specialists, regular eye checks, glasses, contact lenses, the latest treatment
We have come a long way since New Testament days, when blind Bartimaeus was found begging by the roadside.  Without sight, he couldn't work – he had no income, no home and no hope.  His only hope was that Jesus would hear him and heal him – as he did.
But more often than not it was other kinds of blindness which impact us most today.
The spiritual blindness which prevents us from seeing what Is good In others. 
or which  keeps us in the darkness of judgment or intolerance or prejudice. 
 which blinds us to what Is good In ourselves and makes us de-value and denigrate ourselves.
'There's none so blind as those who will not see', the old saying puts it.  Those who choose to go through life with blinkers on, choosing to ignore what they don't like or can't accept.
In a society where so many feel trapped in dark places without hope, where so many of our young people especially, struggle to see the way forward, and as we move towards 2020, the year of perfect vision, let's   travel with eyes wide open always leading others towards the light.
Be our Vision Lord, as we travel through this day. Give us your eyes of mercy, love and compassion, to see ourselves and others as you see and know us. Amen.