Main content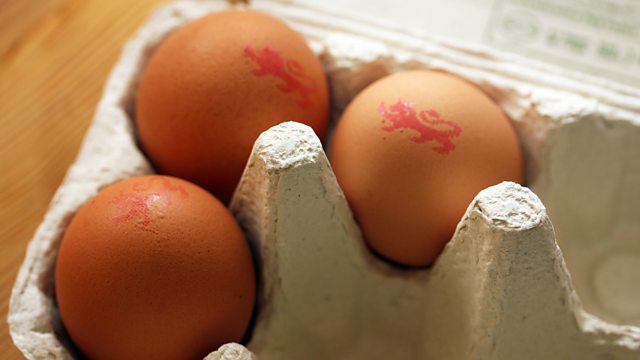 How reassuring are food assurance labels?
What's the purpose of food assurance labels? How much does the average shopper know about them? And what role could they play in future food systems? Sheila Dillon investigates.
Food assurance labels come in all sorts of forms, appearing on all sorts of ingredients available from shops across the UK. Their logos promise certified standards in a range of production attributes - from environmental impact to animal welfare to safety to chemical usage.
But how well are these schemes understood? What does the general public really want to be assured about? How much impact can assurance labels have, in a world where we're eating more and more processed food? And what could such schemes contribute to a post-Brexit UK food system?
Sheila Dillon is joined by an expert panel to discuss some of the questions around food assurance labels: Dr Siobhan Mullan, a Senior Research Fellow in Farm Animal Science at the University of Bristol Veterinary School, who's currently helping to develop a new food standard, the Global Federation of Higher Animal Welfare Assurance; Erik Millstone, a Professor of Science Policy at the University of Sussex, whose work focuses on how we structure our food system; and Phil Brooke the Research and Education Manager at the animal welfare lobbying organisation Compassion in World Farming - which has an ongoing 'Honest Labelling' campaign.
Presenter: Sheila Dillon
Producer: Lucy Taylor
Last on
Broadcasts