Main content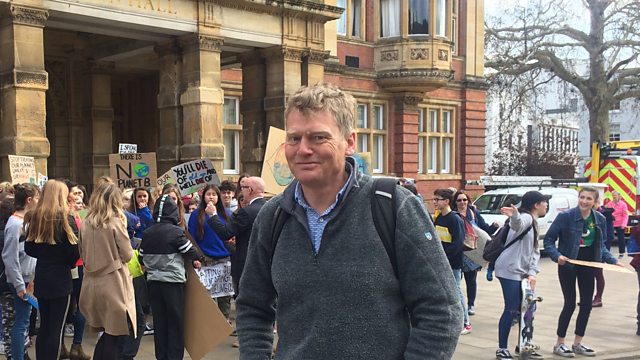 The Youth Are Revolting
Youth strikes for the climate have gained global attention. Tom Heap asks if young people can have a lasting impact on governments and public behaviour where their elders failed.
Greta Thunberg and the global youth strikes for the climate have directed the worlds attention to the potential future they face on a warming planet. The words and actions of these young people have been noted by global leaders and promises of change have been made but for their efforts to have a lasting impact the promises need to become policy. Tom Heap asks one of the young organisers Tom Bedford if young people are really changing the narrative on climate change.
The strikers' demands that the UK government recognises that we are living through a climate emergency has been taken up by some local councils whilst in the US proposals for a 'Green New Deal' are being taken seriously and Greta Thunberg has been nominated for a Nobel Peace Prize. It seems young people's hope and energy is having an impact but to really change the planet's trajectory they need to bring more of their generation with them and convince the rest of society that their future demands sacrifice today.
Producer Helen Lennard
What has happened to the world's coral?