Main content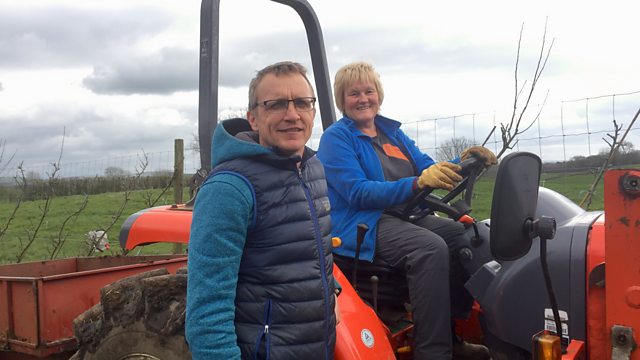 Farming for Mental Health
Caz Graham visits Growing Well, a mental health charity on an organic farm in Cumbria to hear how farming can be a lifeline to recovery for people affected by poor mental health.
Around one in four of us experience a mental health problem every year according to the charity Mind. Recovering from poor mental health can be a long, complicated and lonely journey but a growing body of evidence suggests that work on farms can help control anxiety, depression and other complex mental health conditions. To hear how Caz Graham visits Growing Well, a mental health charity based on an organic vegetable farm in south Cumbria.
Its 'volunteers' - or farmers - are referred by GPs and local mental health services. Over the last 15 years it's helped hundreds of people find their feet again through the down to earth process of planting, growing and harvesting in a safe supportive environment. But it's not just therapy. The farm is a thriving business with commercial contracts and deadlines to meet. We hear the stories of people who've found their way back to normal life by volunteering here, sample the delights of the field kitchen and hear why manager Mary Houston is off to visit farms which do the same thing in Norway and the USA.
Presented and Produced by Caz Graham
Last on
Broadcast