Main content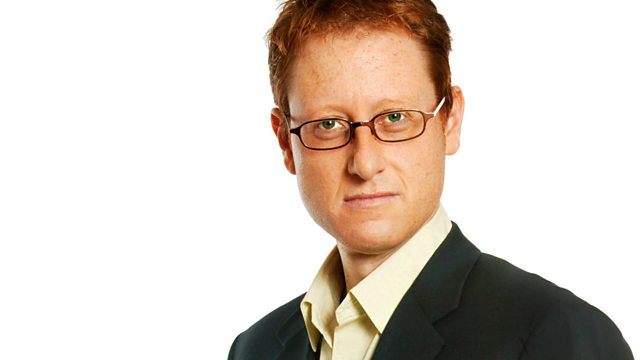 Gender in women's sport
With controversy over transgender athletes in women's sport, Jonathan Freedland looks back at a the 1930s and a Polish-American competitor taking part in the Berlin Olympics.
Jonathan Freedland takes the Long View of the gender debate in women's sport. There are currently two points of contention. The success of the Canadian Cyclist Rachel McKinnon, a trans gender athlete, in a master's world cycling event, lead to a number of senior female athletes objecting to the inclusion of trans gender women in international sporting competition. Their development as men, the argument runs, gives them a huge advantage when competing against women who matured as women. At the same time the Court for arbitration for sport is hearing the South African runner Caster Semenya's challenge against an International Amateur Althletics Federation ruling that says she must reduce her natural Testosterone levels in order to compete in women's sport. So where should the line be drawn between mens and women's competition? That's the story today, but it was also the story back in the 1930's when a Polish American runner Stanislawa Walasiewicz was the favourite for the women's 100 metres at the Berlin Olympics.
Walasiewicz had settled with her parents in Cleveland and was better known as Stella Walsh. By 1932 she was also known as the Cleveland Flyer, but faced with unemployment she took up the offer to run for Poland at the Los Angeles Olympics and won Gold in the 100m. Already she was viewed by many as unusually manly in her running style and build. In the years between 1932 and the Berlin Olympics in 1936 insinuations continued but there was no action taken and she went on to compete successfully. However, in Berlin a French journalist suggested that Stella had to shave twice a day. She was favourite to win the 100m again.
In the event she came second to the American Helen Stephens. The Polish team and press raised objections to Stephens suggesting that she was a man. What appears to be the first ever gender identity test was called for and Helen Stephens was its first victim. It would later be described by the legendary British Pentathlon Olympic Gold Medal winner,Dame Mary Peters, some forty years later as 'what in modern parlance, amounted to a grope." Helen Stephens was exonerated and kept her medal, but it was a crude and profoundly humiliating way of dealing with the problem of gender verification in women's sport.
Jonathan is joined by an Olympic athlete and a trans gender sportswoman to take the Long View of gender verification in women's sport.