Main content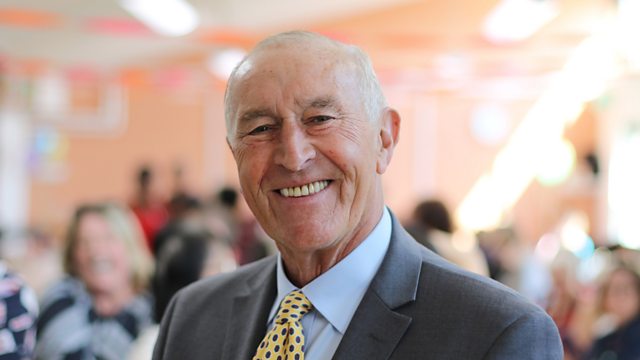 Age UK
Len Goodman presents this month's Lifeline appeal on behalf of Age UK, a charity working with older people, helping to combat loneliness by offering support online, on the phone and in the local community.
Age UK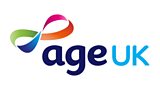 Imagine having no one to speak to for days or even weeks. No one to rely on if you were taken ill or coping with a disability. No one to ask for advice if you didn't have enough money to heat your home in winter.
Today, 2.5 million older people say they have no one to turn to when they need help most, and 1.4 million older people are chronically lonely.
No one should have no one to turn to, especially as they get older, and we can change this. It's why Age UK is here.
We're the UK's leading charity for older people. We tackle the big issues – like loneliness, health care and pensions – and we challenge Government to do more to help. We're a voice you can trust for advice. From spotting a scam to coping with a bereavement, our free advice line is only a phone call away – vital for older people not online, though we offer web advice too. And through our network of local Age UKs we're close by to give support – like help getting to a hospital appointment or a regular visit from a friendly volunteer.
We're here day in, day out, because every older person needs to know that someone cares and will be there for them. Our ageing population means more people need us than ever before and we need your support to reach them.
Will you help make sure we are there when an older person needs us most?
Len Goodman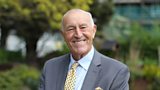 I'm honoured to be supporting this appeal for Age UK, the UK's leading charity for older people.
Let's face it, none of us is getting any younger. And we all want to know that there'll be someone there for us when we need a little help. 
But sadly, there are millions of older people in the UK who don't have anyone to turn to when they need support. That's why the work Age UK does is so important.
Age UK gives advice, support and friendship to older people, helping them face the challenges getting older can bring. For many, it's a lifeline – a reminder that there are people who care at a time in life when many feel forgotten.
I've seen the difference Age UK makes to people's lives. By making a donation today, you can help give more older people someone to turn to.
Colin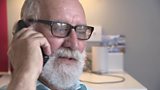 Colin, aged 78, met his beloved wife, Joanne, in the 1980s and they had a very happy life together. Unfortunately, Joanne developed dementia, which she lived with for ten years. She became progressively unwell and was given a shock cancer diagnosis, after which she passed away very suddenly. Colin found himself living alone and simply didn't know where to turn.
Although Colin had some family, they did not live close by and he found that the feeling of loneliness began to creep in. He heard about Age UK and decided to ring them for some information and advice. When the Age UK advisor heard Colin's story, they suggested he try out their telephone friendship service, Call in Time.
Colin has been matched with his telephone friend, Pooja, for around eight months and now looks forward to their calls each week. He finds that this weekly chat is important because it brightens up his day, and says his friendship with Pooja is "like having another daughter".
Patricia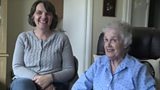 82 year old Patricia was happily married with one son, and living in London, when her husband Neil became unwell. Following a long illness, Neil sadly passed away when he was in his 60s, leaving Patricia living alone.
Patricia was determined to stay active, and made a wonderful group of friends in her area, going out together regularly, making the most of everything on offer to her in London – a city that she loved.
Unfortunately, in 2014, Patricia became very unwell herself, spent two years in and out of hospital, and ended up relocating to Yorkshire to be closer to her son who lives there. Fortunately, Patricia made a full recovery from her illness but suddenly found herself in a completely new place where she knew almost nobody and felt very much like an outsider.
Luckily, through her local Age UK befriending service, Patricia was connected to Angela and they hit it off straight away! They now meet up weekly and have a true friendship that they both feel will last a long time.
Joan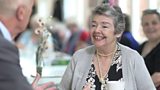 81 year old Joan was born and bred in London, and has spent most of her life there. She met her husband when she was just 17, and had a wonderful marriage with him for almost 60 years. They had one son, and lived a happy and active life together, often going out dancing and socialising.
Everything changed for Joan when her husband passed away just as they approached their 60th wedding anniversary. She spent a very difficult Christmas without him that year, but then soon afterwards decided that she had to make the most of life by herself.
Determined to get out of the house, Joan decided to look for help with computer skills and ended up at her local Age UK. While she was there she noticed an exercise class taking place and decided to join in. She's never looked back since, and now regularly attends various sociable activities there including dancing and bingo.
Joan feels lucky to have her local Age UK, and really feels it has been a lifeline for her.
Credits
| Role | Contributor |
| --- | --- |
| Presenter | Len Goodman |
| Series Producer | Hardeep Giani |
| Executive Producer | Sandy Smith |
| Director | Charlotte Denton |