Main content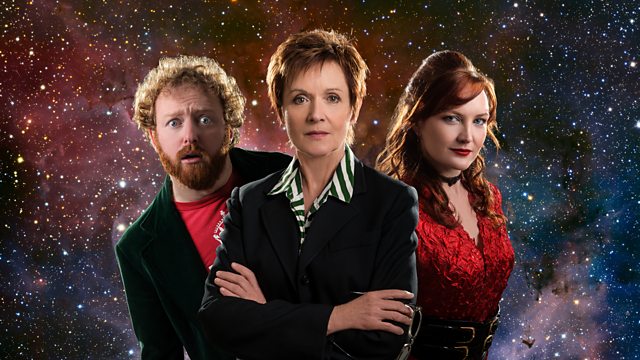 4 Extra Debut. Anastasia's retirement is cut short when her house takes her to an alien leisure planet under siege. Stars Jackie Woodburne.
Anastasia Black bought "Night Terrace", a terrace house in suburban Melbourne, looking for a quiet retirement from her old life of saving the world.
But Anastasia's plans are interrupted when Eddie Jones turns up on her doorstep to sell her a new energy plan, and Night Terrace travels through time and space to Tranquillos, an alien leisure planet under siege...
Sci-fi comedy starring Neighbours' Jackie Woodburne, with guest-stars Cal Wilson and Toby Truslove.
Jackie Woodburne ..... Anastasia Black
Ben McKenzie ... Eddie Jones
Petra Elliott .... "Sue"
Toby Truslove ..... Vraxnol
Cal Wilson ..... Vraxnol
Dave Lamb ..... Vraxnol
Amanda Buckley..... Vraxnol
Lee Zachariah .... Vraxnol
Cate Wolfe ..... Human Commander
Additional Voices: Nicholas Briggs, John Richards, Virginia Gay, Kevin Powe, Michael Ward, Andrew Hansen, David Ashton and Karen Pickering
Producers: Ben McKenzie / John Richards
Made by Splendid Chaps Productions.
More episodes
Previous
You are at the first episode