Main content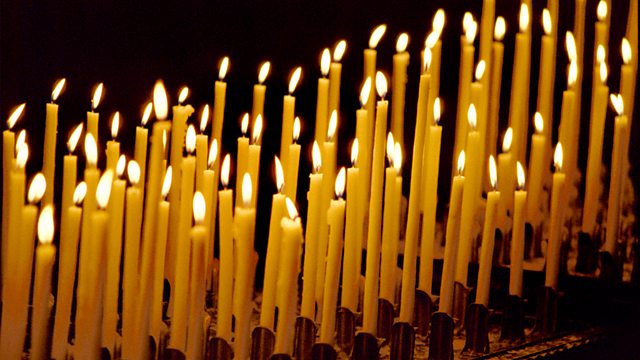 27/04/2019
A reflection and prayer to start the day with Rev Lynne Gibson, Rector of St Mark's Church, Ballymacash, Lisburn.
Prayer for the Day - Script - Rev Lynne Gibson
Good morning. Recently, I carried out an exercise with a group of teenagers, to establish what they believed were the essential components of a 'religion'.   A belief system, they astutely said, and a 'god'.  A place of worship, Religious leaders, and a holy book with teaching and wisdom and insight into matters of life and faith.<?xml:namespace prefix = "o" ns = "urn:schemas-microsoft-com:office:office" />
Our response is probably to think about those sacred texts with which we are familiar, significant to us in our own faith journey.  I would be surprised if many people heard 'a holy book with teachings and wisdom and insights', and thought instantly of 'Winnie the Pooh', or its sequel, 'The house at Pooh Corner'.  And yet these are classics, books of depth and meaning quite possibly lost on small children who first encounter them, and which have a deeper more enduring meaning as we come to Winnie the Pooh in our second childhoods.
The characters have become well known and loved.  The gently bumbling, happy, sweet-toothed Winnie the Pooh, miserable Eeyore, bouncy Tigger, whose names we associate with their personalities. We don't expect to meet a happy Eeyore or a sedate Tigger.  It just wouldn't be right
And perhaps that's where the wisdom and the true heart of the books lie.  If The Hundred Acre Wood depicts the world, it isn't always perfect and idyllic.  But its a world where every day is a new day to be embraced. 
'What day is it?' asked Pooh
'It's today', squeaked Piglet
'My favourite day', said Pooh.
And each day brings a new start, small things to do, relationships to build and people to cherish.  Each day is a gift to be valued and explored and celebrated in its fullness, all of its adventures.
Lord of eternity, we thank you for the memories of yesterday. Give us courage to embrace all that today may
bring, and to live each day in the light of our hope for tomorrow.  Amen.