Main content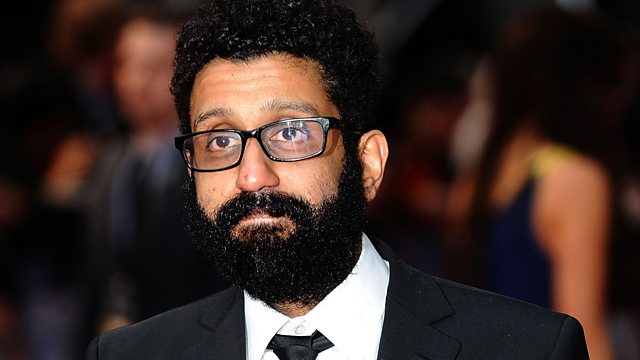 Adeel Akhtar, Artist Doris Hatt, Joe Orton
Adeel Akhtar on his new BBC1 series Back to Life, the work of modernist painter Doris Hatt shown at the Museum of Somerset, plus Joe Orton's music collection.
Adeel Akhtar, who stars in the new BBC1 series Back to Life, talks about his acting career – from Four Lions to becoming the first non-white male to win a Best Actor BAFTA for the TV drama Murdered By My Father.
Doris Hatt (1890-1969) was a painter, feminist, socialist and pioneer of British Modernism. Her work spanning five decades is the subject of an exhibition at the Museum of Somerset in Taunton near where she lived. Curator Sarah Cox and historian Denys Wilcox discuss the life and art of Doris Hatt.
It's fifty years since Joe Orton's play What the Butler Saw shocked audiences with its black comedy. Orton cultivated his image as a doyen of 60s counterculture but new research into his record collection reveals a surprising taste in music. Emma Parker has been listening to Orton's LPs.
Presenter: Samira Ahmed
Producer: Timothy Prosser
Last on
Adeel Akhtar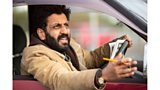 Adeel Akhtar 

Back to Life continues on BBC One on Mondays at 10.35 pm

Main image: Adeel Akhtar
Photo credit: Getty Images 
Doris Brabham Hatt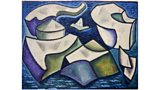 Sennen Cove 3 - 1963
by Doris Brabham Hatt
Courtesy of Private Collection
A Life in Colour: The Art of Doris Hatt
is at the
Museum of Somerset, Taunton
until 29 June
Broadcast