Main content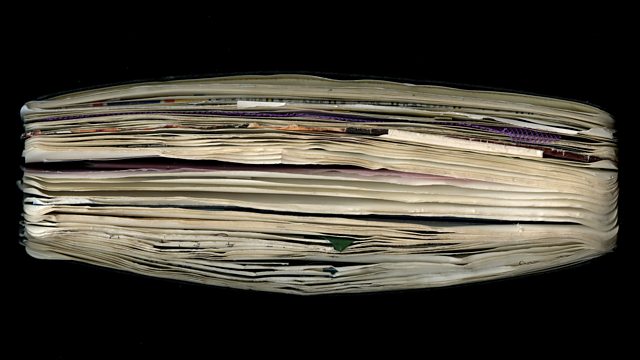 Adrian goes to an anti-war march in London with Daisy - and keeps quiet about his own views. He is summoned by Michael Flowers and given some unwelcome news.
The fifth book in our series of readings from Adrian's diaries, written by Sue Townsend. It starts in 2002 and covers the controversial period of the Iraq War.
Adrian is 34, working in a bookshop in Leicester and about to become the proud owner of a trendy loft apartment. His single status is about to change too, putting further strain on his already stretched finances. As war looms, Adrian is unwavering in his support for Prime Minister Tony Blair and military action, even though his eldest son Glenn is facing deployment to the Gulf.
Sue Townsend was born in Leicester in 1946. She left school at 15 and was a single parent with three young children by the age of 23. Like Adrian, she wrote in secret for many years, and acknowledged that they often shared the same views - Adrian "C'est moi," she once said.
First published in 1989, Adrian Mole's diaries were instant bestsellers and Adrian, the remarkably resilient underdog, quickly became a national treasure. While recording the experiences of one individual and showcasing Sue's fearless and razor sharp wit, the diaries also illustrate how socio-political matters of the time affected the lives of ordinary people.
Copyright Siegfried Sassoon by kind permission of the Estate of George Sassoon
Reader: Harry McEntire
Abridger: Sara Davies
Producer: Alexa Moore
A Pier production for BBC Radio 4