Main content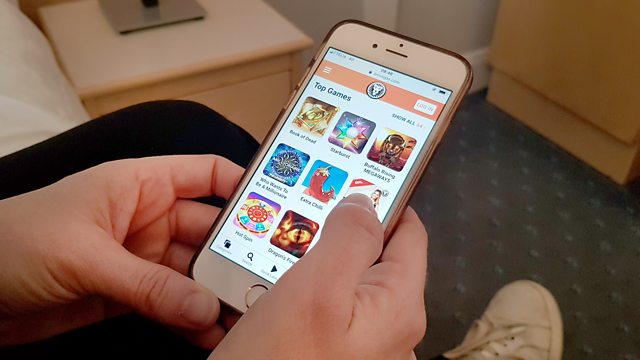 Katie: My Gambling Addiction
Forty-year-old Katie gambled over £50,000 in one night and investigates how online gambling firms target vulnerable people.
Forty year old Katie gambled over £50,000 in one night. in this programme she investigates how online gambling companies routinely break the regulations supposed to protect people like her.
Katie was a successful accountant working in the City of London, but she started using cocaine to stay awake to cope with the workload. After being signed off work from stress, her drug use increased. While unemployed she started gambling online after seeing advertisements on television.
The regulations say gambling companies should check the incomes of customers, and step in when they display online signs of problem gambling. This includes using a range of credit cards and playing all night – all things Katie did as she gambled away £125,000 with two gambling firms; all on credit cards. With one she lost £50,000 in a single night.
After rehabilitation Katie got hold of her account data from the gambling firms. She believes it proves how the gambling companies broke the rules and it also shows transcripts of the manner in which they spoke about her. Katie told the regulator, the Gambling Commission, about her case, but so far has heard nothing about what they are doing.
With the help of BBC Producer, Lydia Thomas, Katie wants to talk to the Gambling Commission, and she wants to meet the gambling companies who so far have refused to comment on her case. She also meets with politicians who are making promises to tighten gambling laws – Katie wants to know….when will they finally do it?
Last on
Broadcasts