Main content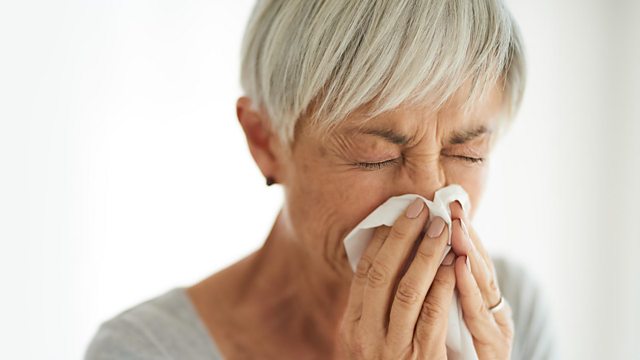 Care-home evictions, Self-defence classes, Pollen forecasts
New figures on care-home evictions. The dramatic rise in people taking up self-defence. We visit Worcester, where the UK's pollen forecasts are made.
You and Yours has been given access to new figures showing that more than 2000 people have been given notice to leave their care homes in the past year - some of them because their relatives complained about their care. The Care Quality Commission has shared new data with You and Yours, 18 months after it told this programme it would start collecting figures on how many families were banned from visiting their relatives and the number of residents evicted because of a complaint about the standard of care. Our disability reporter Carolyn Atkinson investigates.
We reveal how the number of people taking up martial arts and self defence classes has more than doubled in the last 18 months. Since the start of 2017, people taking up self defence classes has gone from just under 6000, to over 12,000 this year - and it's expected to grow. That's according to the British Martial Arts and Boxing Association, one of the largest martial arts organisations in the UK. According to many of their members, people are eager to take up self defence classes - because of the reported rise in knife crime across England and Wales. However, official prevention advice from the police is to run away - so how prepared can people really be?
We also speak to Giovanni Soffietto, director of the British Martial Arts and Boxing Association.
Following warnings of a so-called "Pollen Bomb" exploding over large parts of the country this Bank Holiday weekend, our reporter, Bob Walker, goes to Worcester where all the UK's pollen forecasts are made. He speaks to Dr Beverley Adams-Groom, a hay fever expert and pollen forecaster.
Presenter: Winifred Robinson
Producer: Tara Holmes
Last on

Broadcast