Main content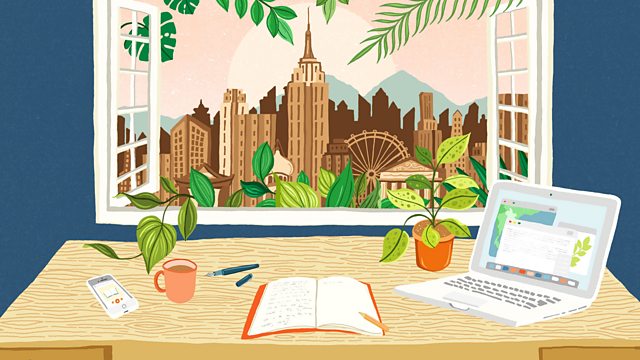 Sight Seeing? Or Hear Listening
Alex Bulmer, writer and performer, compares her modern travelling experiences with that of 19th-century blind traveller, James Holman.
Alex Bulmer, writer and performer describes following in the footsteps of 19th-century blind travel writer James Holman. Holman's writings are extraordinary – he risked everything by leaving the UK to travel alone across the world. Alex was inspired by his bold attitude, at a time when there was little disabled access or disabled people's right to independence. She set off to retrace his journey across landscapes and geography. This very personal, unusual series gives witty insight into how going blind redefines sensory awareness.
The Essays trace the beginning of the idea, the initial journey and the "failure" she felt when she abandoned the project through to how she regained the will to continue, across the music belt of America, and her travel revelation where she discovers the greatest understanding of space and place by walking the Camino Real.
Essay 3: Sight Seeing? Or Hear Listening
After a trip up the Rhine reveals the possibility of audio tourism, a trip to Cologne brings a crisis. Alex finds herself at odds with Holman and his 19th-century approach to adventure and challenge.
The writer
Alex Bulmer is an award winning performer and writer in Canada and UK. She has written extensively for BBC Radios 3 and 4, Graeae Theatre Company and Red Dress productions. Recent activities include a role in the soon to be released new Apple television series, See; producing, directing and hosting Toronto's second Cripping The Stage, an evening of disabled artist; teaching voice at Canada's prestigious Banff Centre. In 2014 Alex was named by UK Power Magazine as one of the most influential disabled people, a list including Stephen Hawkins and Stephen Fry.
Producer Polly Thomas
Executive Producer Eloise Whitmore
A Naked Production for BBC Radio 3