Main content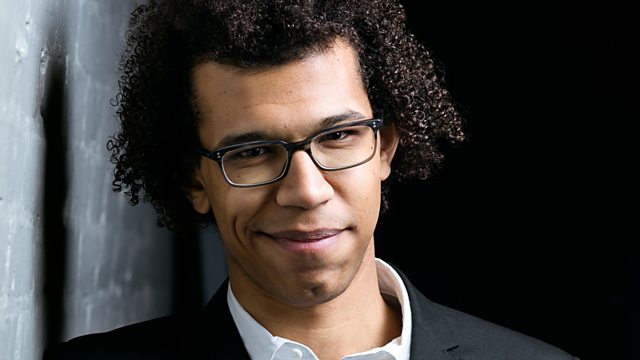 Easter Festival
The BBC National Orchestra of Wales and conductors Jonathon Heyward and Steven Devine perform a concert of Easter works, culminating in JS Bach's Easter Oratorio.
From BBC Hoddinott Hall
Presented by Nicola Heywood Thomas
Rimsky-Korsakov: Russian Easter Festival Overture, Op 36
Grainger: Blithe bells - a free ramble on Bach's aria 'Sheep may graze'
Vaughan Williams: Five Mystical Songs
8.20pm Nicola Heywood Thomas talks to Jonathon Heyward and Steven Devine to find out their favourite Easter Music; Mahler's Urlicht from his Symphony No 2, sung by Christa Ludwig with Leonard Bernstein conducting the New York Philharmonic and J.S. Bach's Lobet Gott in seinen Reichen from his Ascension Oratorio with the Barockorchester and Kammerchor Stuttgart under the direction of Frieder Bernius.
8.40pm J.S. Bach: Easter Oratorio, BWV 249
William Dazeley (baritone)
Anna Dennis (soprano)
William Towers (countertenor)
Nick Pritchard (tenor)
BBC National Orchestra and Chorus of Wales
Jonathon Heyward (conductor)
Steven Devine (conductor)
Please note that Steven Devine replaces Jonathan Cohen, who was unable to conduct due to illness.
To mark Easter Monday this year, the BBC National Orchestra of Wales performs a programme of music to end the most important weekend in the Christian calendar, and to suit the occasion they have not one, but two distinguished conductors. Jonathon Heyward takes the podium first, beginning with Rimsky-Korsakov's Bright Holiday, known in the West as his Russian Easter Festival Overture, in which he depicts the distinctive character of a busy Easter morning service in a Russian Orthodox cathedral. We then hear Percy Grainger's Blithe Bells, his meditation on J.S. Bach's aria 'Sheep may graze in safety when a goodly shepherd watches o'er them', in which he reasons that Bach had the sound of sheep bells in mind, and shapes his version accordingly. Taking us to the interval is Vaughan Williams's Five Mystical Songs, his celebrated settings of the poems of George Herbert beginning with the poem Easter, featuring the baritone William Dazeley and the BBC National Chorus of Wales. For the second half of the concert, Steven Devine takes up the baton for Bach's Easter Oratorio. Naturally enough the oratorio presents the Resurrection as it appears in the Gospels, but also interpolates the medieval literary tradition of the Visit to the Grave. Bach portrays the events through dialogue alone, which creates a very different style to his Passions, with a vivid immediacy that is deeply compelling.
Featured in...
We broadcast more live and specially-recorded concerts and opera than any other station.