Main content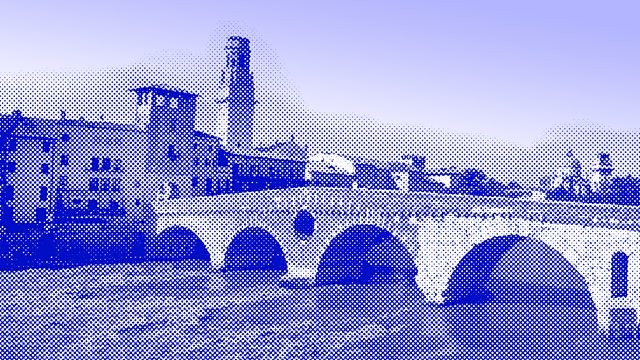 The Two Gentlemen of Verona
Recorded entirely on location this is one of Shakespeares earliest comedies about love, betrayal and disguise.
The Two Gentlemen of Verona is considered to be one of Shakespeare's earliest plays and is paired next week with a production of The Two Noble Kinsmen which was his last play and widely considered to have been written with the up and coming writer John Fletcher. Director Celia De Wolff was keen to present the two plays together as they share common themes of men and women falling for the same lover, cunning disguises and betrayal within friendships. She has recorded both productions entirely on location in the Sussex Countryside with the same band of actors giving a sense that they are being presented by a group of strolling players.
The Plot
Two young men, Valentine and Proteus, make their way from Verona to Milan. Valentine's father is sending him to take a position in the Duke of Milan's court, and Proteus accompanies him reluctantly, not wanting to leave his beloved Julia. While in Milan, Valentine falls for the Duke's daughter, Silvia.. Silvia is betrothed to Thurio, a wealthy courtier, although Silvia prefers Valentine. The two decide to elope, and Valentine confides in Proteus; Proteus, however, has fallen in love himself with Silvia. In order to get Valentine out of the way, Proteus tells the Duke of Valentine's feelings and he is banished and Silvia is sent to a jail, and Proteus becomes the Duke's confidante in matters concerning Thurio and Silvia.
Valentine joins a band of outlaws and is elected their leader. Julia disguised as a boy page enters Milan in search of Proteus, who is trying unsuccessfully to woo Silvia on the sly. Silvia, on the other hand, still longs for Valentine, and cares nothing for Proteus or Thurio. Julia, ironically now in service as a page to Proteus, becomes an intermediary between Proteus and Silvia. Silvia finally tires of the situation and escapes Milan in search of Valentine. As fate would have it, Silvia is captured by Valentine's band of outlaws.
The Duke soon learns of Silvia's escape, and he, Proteus, and Thurio all set off to rescue her. Proteus finds Silvia before the outlaws can bring her to Valentine. Valentine encounters them as Proteus makes the case for his love to Silvia; the two confront and eventually make peace with each other. In a gesture of reconciliation, Valentine even offers Silvia to Proteus, which causes Julia (who is still disguised as the page) to faint and Proteus recognizes her, much to his shame. The Duke and Thurio arrive but Thurio backs off his claim to Silvia when challenged by Valentine. As the play ends, Valentine gets Silvia with the Duke's approval, Proteus and Julia are reconciled, and the Duke grants a pardon to the band of outlaws.
JULIA ..... Lyndsey Marshal
SILVIA ..... Kate Phillips
PROTEUS ..... Blake Ritson
VALENTINE ..... Nikesh Patel
SPEED ..... Ray Fearon
LUCETTA ..... Emma Fielding
DUKE ..... Hugh Ross
PANTHINO .....Daniel Ryan
THURIO ..... Oliver Chris
HOST ..... Sara Markland
LAUNCE ..... Sam Dale
EGLAMOUR ..... Carl Prekopp
ANTONIO ..... Pip Donaghy
Written by William Shakespeare
Adapted for Radio by Sara Davies
Sound design by David Thomas
Directed by Celia de Wolff
A Pier Production for BBC Radio 3
Last on
Music Played
William Byrd

Monsieur's Almain

Music Arranger: Thomas Morley. Ensemble: The Morley Consort. Director: David Munrow.

Two Renaissance Dance Bands.
Testament.
013.
Broadcast