Main content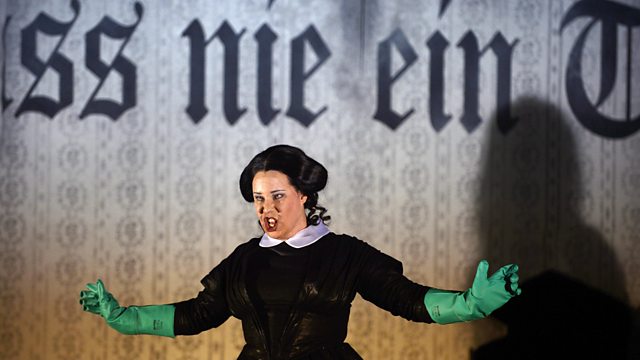 Transgender opera singers, harpsichords and Billy Budd
Sara speaks to transgender singers from around the world, and director Deborah Warner on Billy Budd.
Transgender woman Lucia Lucas, who has a baritone voice, is the first trans woman to perform a principal opera role in the US, currently making her debut as Don Giovanni at Tulsa Opera. Sara speaks to Lucia and other transgender opera singers, including mezzo-soprano CN Lester, non-binary soprano Ella Taylor and mezzo-soprano turned tenor Holden Magadame.
Director Deborah Warner meets Sara in the midst of rehearsals for her production of the all-male opera Billy Budd at the Royal Opera House.
Sara also speaks to the Chief Conductor of the WDR Symphony Orchestra Cologne, the Finnish conductor Jukka Pekka Saraste.
And 'One Hundred Miracles: A Memoir of Music and Survival', a new book about Holocaust survivor and the world's greatest harpsichordist, Zuzana Ruzickova. Harpsichordist Mahan Esfahani and author Wendy Holden pay tribute to her.
Photo Credit: Jens Grossmann