Main content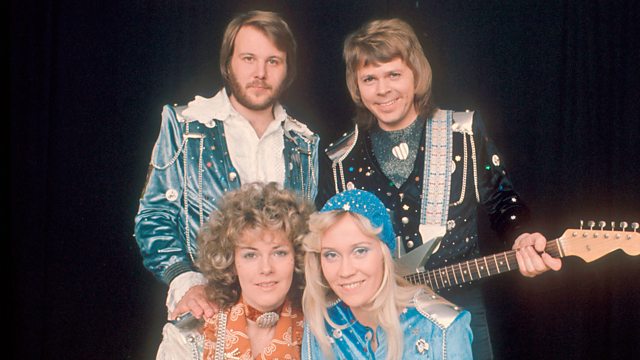 Let's ABBA Party! with Nicki Chapman
Celebrating the twentieth anniversary of the hit ABBA musical Mamma Mia! with a two-hour special, featuring all their hits and newly recorded interviews with founding members.
As the hit stage musical Mamma Mia! marks its twentieth anniversary, Nicki Chapman presents a live two-hour special featuring a non-stop mix of classic hits, covers, and selections from the cast recordings and film soundtracks.
ABBA have sold in excess of 400m albums and singles since they first came to prominence in 1974.
At their commercial zenith in the late '70s, they were reputedly second only to Volvo in their contribution to Sweden's exports. Such was the demand for their music that their management had to arrange for royalties from the Soviet Union to be paid in oil commodity rights rather than the embargoed rouble.
Fast forward to 2019, a year that sees the promise of the first new ABBA music in over thirty years, a world tour featuring state-of-the-art holograms of Agnetha, Benny, Bjorn and Frida, and even a themed restaurant in London.
This year also marks the twentieth anniversary of the original West End production of the stage musical inspired by their song catalogue. Mamma Mia! went on to set new box office records around the globe and inspired two hit feature films.
Let's Abba Party! is the ultimate excuse to say Thank You For The Music to one of the most successful groups in pop history.
Plus, there'll be a specially commissioned chart ranking UK sales of their eight studio albums from Waterloo to The Visitors.
Presented by Nicki Chapman
Written and produced for Radio 2 by Malcolm Prince.