Main content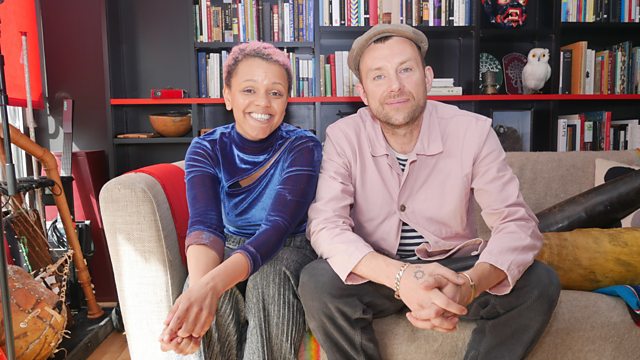 Damon Albarn
Gemma Cairney joins Damon Albarn for a chat about travel and adventure at his studios in West London..
Gemma Cairney joins Damon Albarn at 13, his studio under the Westway in West London, filled with artefacts and eclectic objects picked up from his many far-flung travels. Gemma will be chatting with him about his adventures including a recent trip to a remote village in Guinea to find the sacred balafon, an African wooden xylophone only brought out once every seven years to be played by the chief of the village. They also discuss his travels to North Korea and discovering the book The art of cinema by kim jong Il , recording for Gorillaz in Geejam Studios Jamaica ,his long relationship with Mali, and how he relaxes in his spare time.
5 tips for better living from rock stars and artists
Podcast
Gemma Cairney interviews cultural icons about their pastimes, hobbies and loves.