Main content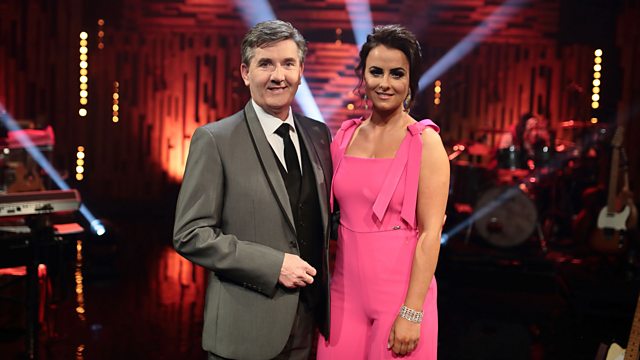 Daniel's guest is singer Lisa McHugh, who shares some of her favourite songs. Anne Sinclair narrates.
Tha Opry le Daniel a'tilleadh, le Daniel O'Donnell a' lìbhrigeadh agus Anna Nic na Ceàrdaich ag aithris. Anns an treas program 'se an t-seinneadair Lisa McHugh a tha air aoigheachd aig Daniel. Bidh Lisa a' sèinn na h-òrain dùchasach as fhèarr leatha, na measg 9 To 5, an t-òran ainmeil aig Dolly Parton. Air a chlàradh ann an Foràm nam Mìle Bliadhna ann an Doire agus ann an cuideachd luchd-èisdeachd, tha Opry a' toirt a-steach an luchd-ciùil dùthchasach as cliùitiche bho air feadh Èirinn.
Opry with Daniel returns, presented by Daniel O' Donnell and narrated by Anne Sinclair.
In this programme, Daniel's guest is singer Lisa McHugh. She shares some of her favourite tunes, including a rousing rendition of Dolly Parton's classic 9 to 5. Recorded live before an audience at the Millennium Forum in Derry, Opry with Daniel features the best of Irish country music.