Main content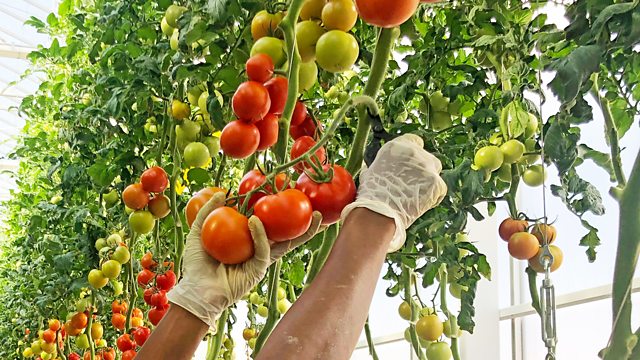 Green Shoots: Growing Food in UAE's Deserts
The United Arab Emirates plans to grow vegetables in the desert. But with little soil and hardly any rain can a home-grown fruit and veg business blossom?
Can the United Arab Emirates grow its own food? The Desert kingdoms today import 90% of their own food, at great cost. And each year consumption increases by 12%. This raises issues of food security, price and environmental damage – flying in fruit from California is not environmentally sustainable.
This is a region with little soil and few water resources. On average it rains just five days a year. So why is agriculture now considered one of the most exciting growth areas in the UAE? Farmers here depend on desalinated water from the Arabian Sea – expensive and, once again, costly to the environment. But new agricultural technologies are being developed. Starting at a small scale, can such businesses really be built up? Or are they vanity projects reliant simply on oil wealth? Georgia Tolley examines if the Emiratis can make their desert bloom and ensure their business of food production grows.
Producer: John Murphy
Last on