Main content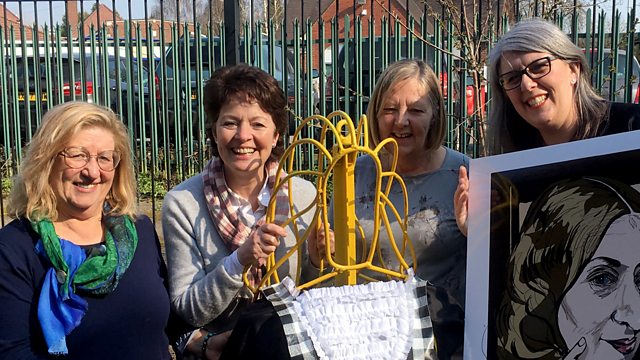 George Eliot Country
Helen Mark visits Nuneaton to follow in the footsteps of Victorian novelist George Eliot as the local community prepare to celebrate the bicentenary of her birth.
'She was a woman ahead of her time, she pushed every boundary.'
For this week's Open County, Helen Mark heads to the Warwickshire landscape of Nuneaton where she walks in the footsteps of one of Britain's greatest authors and through the locals who are celebrating her legacy today, Helen comes face to face with the woman herself – 200 years after her birth.
Mary Anne Evans (22 November 1819 – 22 December 1880) is best known by her pen name George Eliot. An English novelist, poet, journalist, translator, and one of the leading writers of the Victorian era, her novels reflected the landscape and the lives of those she lived amongst. 200 years on from her birth we meet the community that continue to celebrate her life today and the shifting landscape that still holds traces of Mary Anne's rural beginnings.
Presented by Helen Mark
Readings by Eleanor Charman from Sudden Impulse Theatre
Produced by Nicola Humphries
Podcast
Countryside magazine featuring the people and wildlife that shape the landscape of Britain