Main content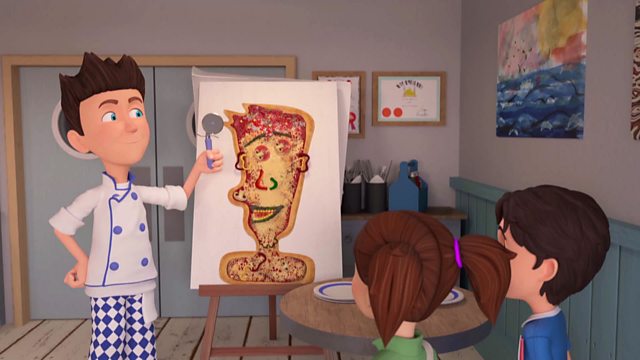 Piotsa Maighstireil
Tha cùisean gu math trang sa chidsin aig Shane, 's gach truinnsear rudeigin cruthachail! Things are pretty busy in the kitchen and the results are somewhat unexpectedly creative!
Tha Penny 's a chlann feumach air stuthan-ealain a lorg ann an cabhag, Tha Shane feumach air beagan cuideachadh-cruthachail sa chidsin... saoil a' bheil fuasgladh ann a bheir annas-làimhe gu buil?
Penny and the children are looking for new art project materials, while Shane needs a little creative help in the kitchen - could the answer to both problems result in a masterpiece?