Main content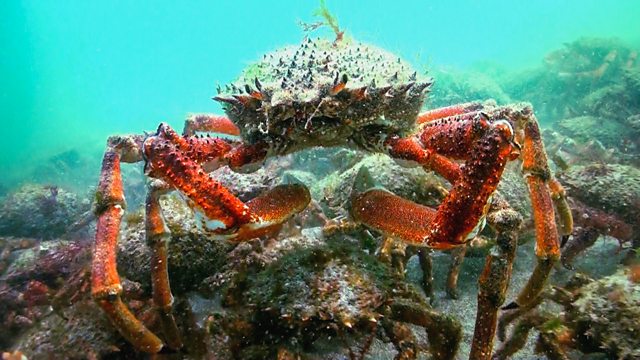 Episode 3
It is summer and the country is basking in a heatwave. In this season of extremes, it is time for some of Wales's smaller - and more exotic - wild animals to shine.
It is June and Wales is at the start of one of the hottest – and driest – summers in a generation. This should be the most bountiful time of year, but for wildlife this summer proves to be more challenging than most.
Gronant beach in north Wales is home to Wales's last colony of 350 little terns. The females spread out across the beach, choosing isolated patches of sand in which to lay perfectly camouflaged eggs, but June's highest tide presents a threat and one tern family has a narrow escape when they are caught unawares, while the warm, sheltered waters of west Wales play host to a gathering of tens of thousands of crabs as they prepare to moult.
With the heatwave breaking records, the hot dry weather takes its toll across the Welsh countryside. Little remains of once-lush meadows, but for tiny harvest mice, one of the UK's smallest mammals, a small clump of grass is enough to make a home. Harvest mice eat a range of seeds and berries, but their tiny size means they need to eat 30 per cent of their body weight a day. In late summer, it's harvest time, and these tiny mammals face unnatural dangers as their grassy homes come under threat.
Cwm Colliery was once one of the biggest mines in Wales and 200 years of industry have left a surprisingly wild legacy. The abandoned spoil heaps are heat absorbent and free draining. They are, in effect, the sand dunes of the Welsh Valleys, providing a much-needed refuge for insects such as the green tiger beetle, one of Wales's top predators.
On Ramsay Island in late August, the remote beaches are full of female grey seals, who come ashore to give birth. After just 20 days, they must abandon their pups in order to feed themselves, so the more experienced mothers try and get their youngsters used to the water early on.
Credits
| Role | Contributor |
| --- | --- |
| Narrator | Michael Sheen |
| Executive Producer | James Smith |