Main content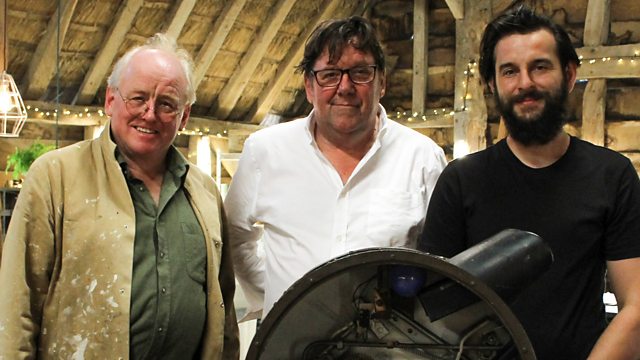 Episode 18
The team restore a bass guitar that topped the charts, a vintage end-of-the-pier machine and a hand-carved belt that marked an unlikely wartime friendship.
Guitar restorer David Kennett tackles a worn-out bass guitar belonging to Tony Wilson, founding member of 1970s funk legends Hot Chocolate. Tony passed the bass onto his son Danny, who much to his shame has never learned to play the dilapidated instrument, despite his family's proud musical heritage. Can David help Danny achieve his ambition by getting this piece of musical history ready to rock again?
Leather expert Suzie Fletcher rescues a beautiful hand-carved belt that played a part in an inspiring and emotional wartime story. Brought into the Repair Shop by Graham Hinson and his sister Janet, the belt was presented to their father by a German prisoner of war in the final days of the Second World War, and its intricate carvings mark an unlikely friendship that had sprung up across enemy lines. Worn by Graham and Jan's father almost every day since then, the belt is on its last legs and requires supremely delicate handling from Suzie as she strives to stabilise it for future generations.
And metalwork maestro Dominic Chinea and gramophone guru Tim Weeks pair up to tackle a cheeky piece of British seaside nostalgia – a vintage slot machine called a Mutoscope, more commonly known as a 'What the Butler Saw'. This much-loved machine was salvaged by David Powell in 1967, but hasn't worked in 40 years after it was taken apart and a vital gear misplaced by David's beloved wife Annie. Now David is longing to see it up and running again as a tribute to Annie, who recently passed away.