Main content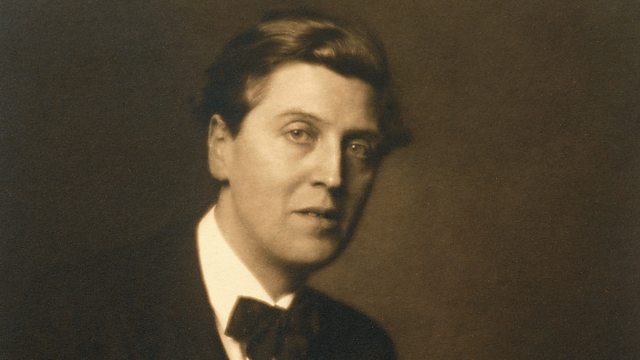 Watch over his legacy
Berg dies from an infected insect sting. His wife Helene sets up a shrine to his memory and forbids the completion of his opera Lulu.
In the summer of 1935, Berg started to be bothered by an abscess at the base of his spine. He thought it might have been caused by insect sting. Rather than seeking professional medical help, Helene kept on lancing the boils, which kept on appearing. It's thought that the major abscess burst internally, and poisoned Berg's blood. He was rushed to hospital, operated on and given a transfusion. There was a turn for the worse on the 23rd of December 1935. He died just about midnight. He was 50 years old.
Berg left the score of his opera Lulu incomplete. Thereafter ensued years of legal wrangles between opera houses, music publishers and Helene.
She set up a shrine to their marriage, setting in aspic their homes in Vienna and in the countryside. "Alban can wait with confidence until this Hell on earth has ceased to rage," she wrote. "His time will come - a better time, I am convinced…. My life's sole purpose is to watch over his legacy and preserve its purity. What else is left for me in this world estranged from God!" Helene died in 1976 and disputes about the opera continued until 1979 when, nearly 44 years after Berg's death, Lulu was finally performed, in its entirety.
Schliesse mir die Augen beide (1907)
Jessye Norman, soprano
Ann Schein, piano
Schliesse mir die Augen beide (1925)
Jessye Norman, soprano
Ann Schein, piano
Lulu Suite: Variationen
City of Birmingham Symphony Orchestra
Simon Rattle, conductor
Violin Concerto
Isabelle Faust, violin.
Orchestra Mozart
Claudio Abbado, conductor
Produced by Rosie Boulton for BBC Wales