Main content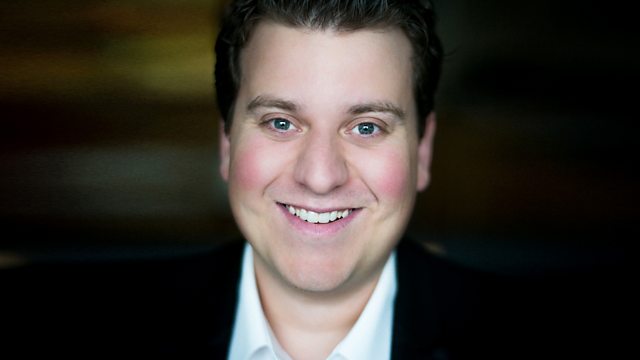 Over the rim of the moon - Alessandro Fisher sings Michael Head
Tenor Alessandro Fisher sings 'Over the rim of the moon', a magical song cycle by Michael Head, and Andrei Ionita plays a cello sonatina by Doreen Carwithen.
New Generation Artists: Alessandro Fisher
Appearing this month in Handel's Berenice at the Royal Opera House, Alessandro Fisher brings his lyrical tenor this afternoon to a song cycle by a master song smith of the last century. After that recent NGA, Andrei Ionita plays music by Doreen Carwithen.
Michael Head Song Cycle 'Over the rim of the moon.'
The ships of Arcady
Beloved
A blackbird singing
Nocturne
Alessandro Fisher (tenor), Ashok Gupta (piano)
Doreen Carwithen Sonatina for cello and piano
Andrei Ionita (cello), Lilit Grigoryan (piano)