Main content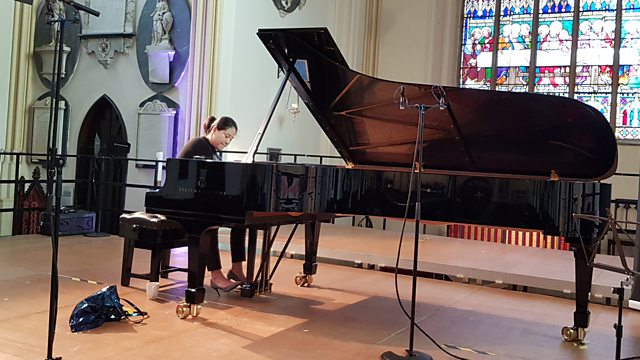 High jinks and lyricism: Schumann and Mendelssohn
High jinks in Schumann's Carnival in Vienna played by pianist Zee Zee and Mendelssohn's lyrical Piano Trio No 1 with members of the Calidore Quartet at St Marys' Church, Tetbury.
Recorded in March at St Marys' Church, Tetbury in Gloucestershire, two members of the Calidore String Quartet join forces with the pianist Zee Zee in the second concert in a series curated by the quartet, which brings together former Radio 3 New Generation Artists for a Radio 3 Big Chamber Weekend, held in association with Tetbury Music Festival.
Introduced by Fiona Talkington.
Schumann: Faschingsschwank aus Wien, Op.26
Zee Zee, piano
Mendelssohn: Piano Trio No.1
Zee Zee, piano
Ryan Meehan, violin
Estelle Choi, cello
Schuman's colourful depiction of a Carnival in Vienna is vividly presented by pianist Zee Zee, who then teams up with Ryan Meehan and Estelle Choi, members of the Calidore String Quartet, for a performance of Mendelssohn's First Piano Trio, fittingly described by Schumann as the "master trio of our age", with its breathtaking lyricism, and virtuosity shared between all the players.
Featured in...
We broadcast more live and specially-recorded concerts and opera than any other station.