Main content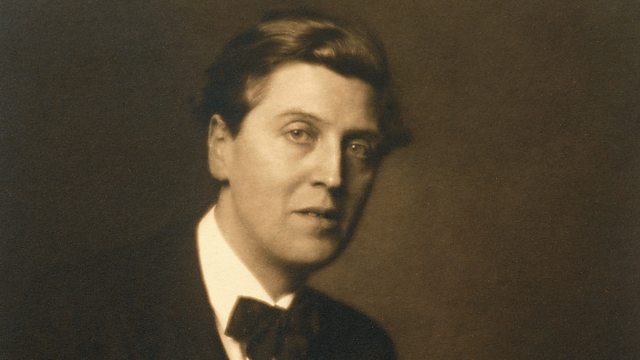 This is hell in the true sense of the word
Berg's time in army training leads to physical collapse and he emerges to write a brutal opera – Wozzeck.
Faced with the squalor of conditions at an army training camp and the regular drills and tough exercise required, Alban Berg had a physical breakdown and was taken to hospital. A series of tests revealed the damaged state of his lungs, and he was declared only suitable for orderly duties. He spent the rest of the war on guard duty and in the War Ministry in Vienna.
He turned his attention to a play Woyzeck, written 80 years earlier by George Büchner, based on a historical case of a barber who killed his mistress in a jealous rage. The barber was tried and condemned to death, but for the first time in the history of German law, the question was raised of diminished responsibility on the grounds of mental instability.
Berg's opera, inspired by Buchner's play, came to be known as Wozzeck. At the opening night on the 14th of December 1925, it was described as sounding like: Massed attacks and convulsions of instruments….tortured, mistuned cackling….. A capital offence…… A dissonant orgy….scarps, shreds, sobs and belches… But there was also talk of: the strange perfection and uniqueness of this work which places him right next to the most important music dramatist of our time not only was the evening the greatest sensation of the season it was a significant event in history of music drama in general. Berg was finally and firmly on the musical map.
Ferne Lieder – Distant Songs
Jessye Norman, soprano
Ann Schein, piano
Wozzeck: Act 3, Tanzt Alle
Walter Berry, baritone (Wozzeck)
Ingeborg Lasser, contralto (Margret)
Orchestra and Choir Of Paris Opera
Pierre Boulez, conductor
Wozzeck: Act 3, Scenes 4 and 5
Walter Berry, baritone (Wozzeck)
Orchestra and Choir Of Paris Opera
Pierre Boulez, conductor
Three Pieces for Orchestra
Vienna Philharmonic
Claudio Abbado, conductor
Wein, Weib und Gesang (Waltz Op 333 by Johann Strauss II, trans. Berg)
Gothenburg Symphony Orchestra
Mario Venzago, conductor
Produced by Rosie Boulton for BBC Wales