Main content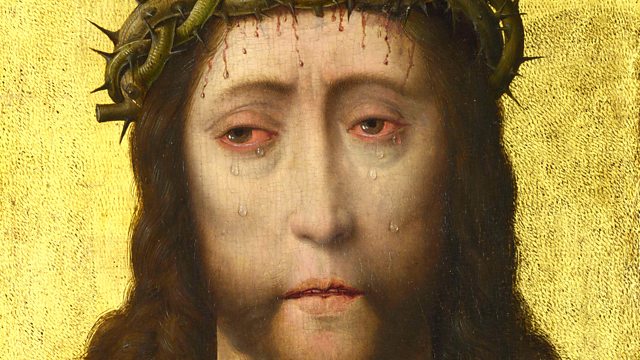 Christ Crowned With Thorns by Dirk Bouts
At the National Gallery, writer Sathnam Sanghera - son of devout Sikh parents – comes face to face with a 15th-century image of the suffering Christ.
Born to devout Sikh parents, the writer Sathnam Sanghera (best known for his memoir, The Boy With The Topknot, which became an acclaimed BBC Two drama) had a profound sense of anticlimax when he stood in front of his chosen painting at the National Gallery, Christ Crowned With Thorns by the 15th century Netherlandish painter Dirk Bouts. Yet on closer scrutiny, the image started to move him – and for his Essay, it opened up surprising insights into his own Sikh heritage and how much the Christian and Sikh artistic traditions have in common.
For this Holy Week series, BBC Radio 3 has invited five people to choose a painting of Christ's passion or resurrection at the National Gallery in London and make it the starting point for their Essay.
Image: Workshop of Dirk Bouts, 'Christ Crowned with Thorns', about 1470-5 © The National Gallery, London
The series producer is Kristine Pommert for CTVC.
Last on