Main content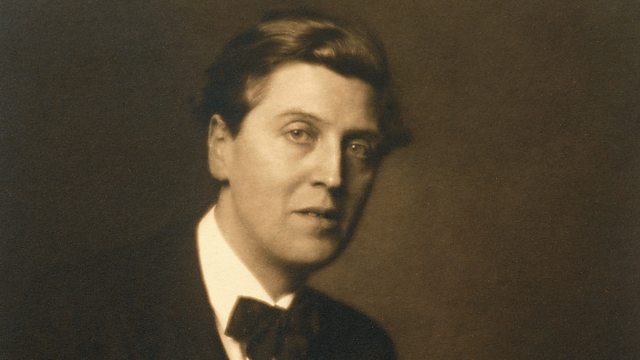 I corrected the deficiency
Schoenberg takes the young Alban Berg on as a pupil and sets him on a path of musical revolution.
Alban Berg ended up writing two operas full of depravity, bloodshed and sex. And he was once described as a musician dangerous to the community. But far from being dissolute and degenerate, Berg was a man of great sensitivity and ambiguity. He was born and lived all his life in Vienna. At the turn of the 20th Century, the city embodied a sense of crisis, standing at the heart of a whirlwind in which artistic and cultural forces came together to disorientate a whole generation.
As a youngster, Berg loved the music of Brahms, Mahler and Richard Strauss and the plays of Strindberg and Ibsen. Between the ages of 16 and 19 he composed 34 songs and maybe this would have been the end of it, but his brother Charly secretly took some of these songs to show a music professor in the city - Arnold Schoenberg. He was taken on as a composition pupil and Berg regarded Schoenberg as his teacher for the rest of his life. It wasn't always an easy relationship.
Über den Bergen – Over the Mountains
Dietrich Fischer Dieskau, baritone
Aribert Reimann, piano
Lied de Lulu from Lulu Suite
Arleen Auger, soprano
City of Birmingham Symphony Orchestra
Simon Rattle, conductor
Still is where the graves are (Schattenleben)
Dietrich Fischer Dieskau, baritone
Aribert Reimann, piano
Where the Laburnum Grows
Jessye Norman, soprano
Ann Schein, piano
Passacaglia (arr. Von Borries)
Gothenburg Symphony Orchestra
Mario Venzago, conductor
Piano Sonata, Op 1
Mitsuko Uchida, piano
String Quartet, Op 3
Alban Berg Quartet
Produced by Rosie Boulton for BBC Wales