Main content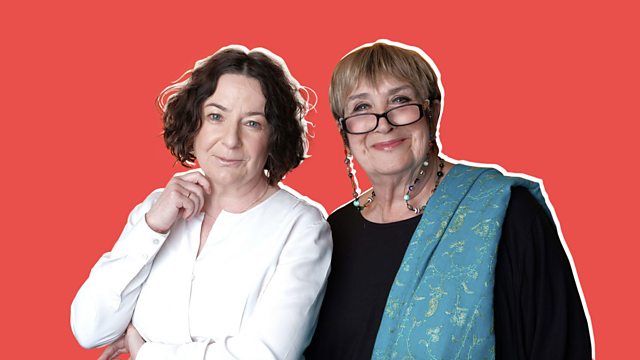 Abortion and the Republic of Ireland, Meike Ziervogel, Game of Thrones Superfans
Abortion and the Republic of Ireland. Meike Ziervogel and the Syrian refugee women behind the bespoke needlework project Shatila Studio. Single black women and motherhood.
Nearly a year ago the Republic of Ireland voted to change the law on abortion in a referendum. The majority voted to make it more available and so in January abortion became legal up to 12 weeks into a pregnancy. But Woman's Hour has found out that some women are still travelling to England for an abortion despite being eligible to get one back home. Siobhann Tighe reports on the new abortion law
The Shatila Refugee camp in the south of Beirut was originally built in 1949 to house Palestinian refugees. Following the outbreak of civil war in Syria in 2011 tens of thousands of Syrian refugees have fled to Lebanon many of them also taking refuge in the Shatila Camp. Jane speaks to publisher and author Meike Ziervogel about the work she is doing with 100 Syrian refugee women who have set-up The Shatila Studio, a bespoke needlework business that is attracting orders from outside the camp. What is life like for these women in a place they cannot leave, where no police or ambulance will enter, where killings are frequent - and yet where life goes on and the women save every penny to send their children to school. Meike also describes why her own family history of war and displacement have taken her to Shatila and are the inspiration for her latest novel "Flotsam"
The final season of Game of Thrones begins tonight for viewers in the UK. As this legendary series comes to an end, Superfans describe what they love about it, what appeals to the female fans and how they'll survive without it.
A new film and photo exhibition aims to challenge the stereotypes around black, single mothers. Jane speaks to co-creator Ebun Sanusi and mothers Bola Tajudeen and Miranda Armstrong.
Presenter: Jane Garvey
Produce: Caroline Donne
Reporter: Siobhann Tighe
Interviewed guest: Meike Ziervogel
Interviewed guest: Ebun Sanusi
Interviewed guest: Bola Tajudeen
Interviewed guest: Miranda Armstrong
Clips