Main content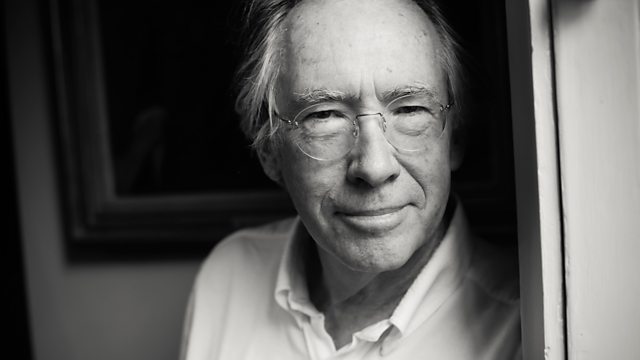 Ian McEwan
Andrew Marr with Booker prize-winning novelist Ian McEwan.
Ian McEwan talks to Andrew Marr about his new novel, Machines Like Us, and reflects, at the age of 70, on a career which began more than four decades ago.
Machines Like Us is set in an alternative Britain in the 1980s, Margaret Thatcher has lost the Falklands war and the scientist Alan Turing has made a breakthrough in artificial intelligence leading to a series of synthetic humans. The love-triangle at the heart of the book forces the reader to confront ideas about what makes us human and what happens when we lose control of our creations.
Ian McEwan published his first book, a collection of short stories called First Love, Last Rites, in 1975. It won critical acclaim, as well as comment about the sometimes shocking subject matter. Since then, he has published 15 novels, and won the Man Booker Prize in 1998. He is a literary writer who has also enjoyed great popular success, with his novel Atonement selling well over a million copies in the UK alone.
Producer: Katy Hickman