Main content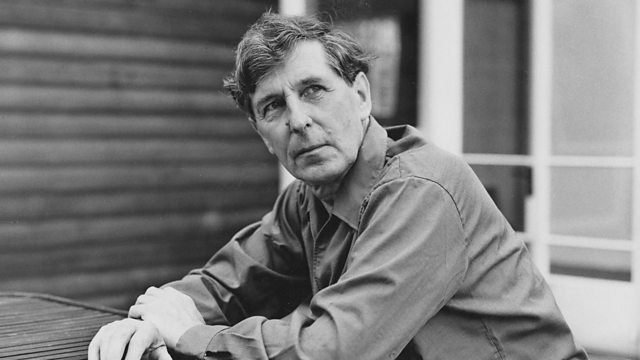 Episode 4
Tippett's conscientious objection lands him in Wormwood Scrubs prison. Cut off from the outside world, in the solitude of his cell, he reflects on life and music.
The music of the British composer Michael Tippett - including the oratorio A Child of Our Time, five operas, and four symphonies - is among the most visionary of the 20th Century, but little has been written about his extraordinary life. In this new, first complete biography, arts writer and broadcaster Oliver Soden weaves a century-spanning narrative of epic scope and insight.
Soden has been given unprecedented access to unpublished letters and manuscripts, and has recorded interviews with Tippett's friends and colleagues. He paints a portrait of a powerful intellect and infectious personality - charming, with a consuming interest in other people, stubborn and great fun.
But he also uncovers the sorrows and secrets that Tippett stowed away beneath his cheerfulness, not least the darker reaches of some tempestuous and often tragic love affairs that sometimes blurred the lines between the professional and the personal.
Tippett's was a long, exciting life - and woven through it all is his amazing, varied music, as beautiful as it is challenging, and the eclectic supporting cast of his friends, colleagues and lovers. His was truly a life of the 20th Century - but one that can also shine a light on the 21st.
In episode four, Britain is at war and Tippett's pacifist beliefs land him in prison. In the solitude of his cell, he reflects on life and music.
Abridged by Elizabeth Burke
Produced by Pippa Vaughan
Read by Oliver Soden featuring Derek Jacobi and Nicholas Boulton
A Loftus production for BBC Radio 4