Main content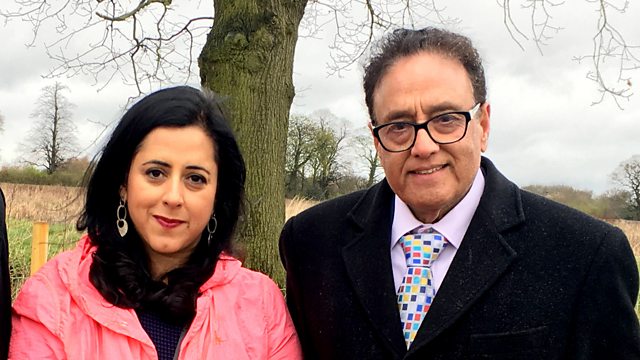 Jallianwala Grove: Remembering the 1919 massacre in Amritsar
Britain's first memorial to mark the centenary of the Jallianwala massacre has been created. 1,650 trees have been planted- a tree for every bullet that was fired that day.
The first memorial to remember the Jallianwala Bagh massacre of 1919 has been created in Britain by a Sikh charity group. A hundred years ago, Brigadier General Reginald Dyer and his men opened fire and shot at thousands of unarmed people who had gathered at Jallianwala Bagh, a walled garden area in the city of Amritsar, India. Hundreds were shot dead, making this one of the darkest days in British colonial history.
Broadcaster and author Anita Anand has grown up knowing about this tragic event, as her own grandfather Ishwar Das Anand was in Amritsar that day. She meets Chan Chowdhry, the general secretary of The Pothohar Association UK, who came up with the idea to plant 1650 trees for the 100th year. For Chan, it was important to create a living breathing memorial.
This newly planted woodland memorial known as 'Jallianwala Grove' is now part of the National Forest in an area known as Eastern Old Parks, which lies on the outskirts of the historic town of Ashby-de-la Zouch in Leicestershire. Chan sees for the first time the completed woodland memorial and tells Anita why it's important to mark this awful tragedy in the English landscape.
Anita also speaks to the National Forest's Chief Executive John Everitt, who explains the long established tradition of planting a tree to remember, commemorate or celebrate.
The producer is Perminder Khatkar.
Readings by Anita Anand 'The Patient Assassin'.
Podcast
Countryside magazine featuring the people and wildlife that shape the landscape of Britain