Main content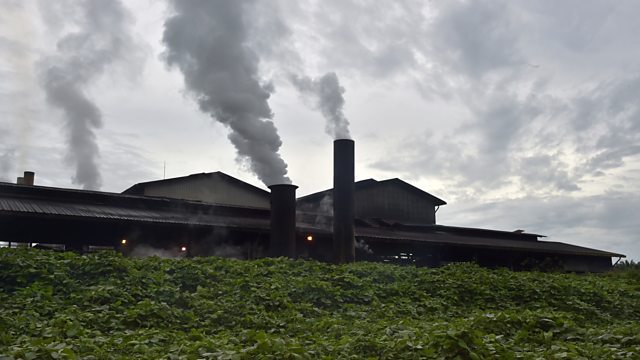 ATM theft, Palm oil, The art of statistics
After plastic, will palm oil be the next focus for green campaigners? And how criminal gangs have made it harder to lay your hands on cash in rural Northern Ireland.
Criminal gangs are stripping cash machines from outside walls at such a rate that residents have to drive for miles to lay their hands on money - it could become a permanent phenomenon as the UK's largest supplier of cash machines says it probably won't replace them.
How Statistics can change your life! Professor David Spiegelhalter has made it his business to get us all to love numbers and use them to help us better understand our lives and our world.In his new books he gives us some tips.
What are M&S up to? A basket of food bought from there is cheaper than Sainsbury's and Waitrose this weekend. Are they preparing to take on the big supermarket chains for your weekly shop.
David Attenborough's latest TV programme could do for palm oil what the last one - Blue Planet- did for plastic. Palm oil is found in thousands of consumer products from food to cosmetics. Such is our appetite for palm oil rogue growers of the palm oil trees are ripping up large swathes of pristine rain forest to supply it.
Debt charities say an instrument supposed to help the desperate poor escape their debt burden increasingly can't afford the fee for the process.
As millions hit the roads, railways and airports this Easter will the great getaway go smoothly or be bedevilled by delays and detours.