Main content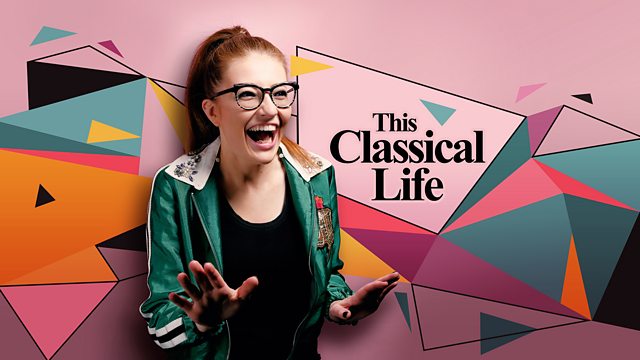 Jess Gillam with... Belle Chen
Jess and Belle share music by Korngold and Sibelius, prepared piano by John Cage and Aphex Twin, and Herbie Hancock playing Ravel.
Jess Gillam presents her new show, with pianist and sound artist Belle Chen.
From her musical beginnings in a carnival band, to being the first ever saxophone finalist in BBC Young Musician, and appearances at the Last Night of the Proms in 2018 and at this year's BAFTA awards, Jess is one of today's most engaging and charismatic classical performers. Each week on This Classical Life, Jess will be joined by young musicians to swap tracks and share musical discoveries across a wide range of styles, revealing how music shapes their everyday lives.
Her guest is the former BBC Introducing pianist and sound artist Belle Chen, and their 30-minute musical journey includes Korngold's Violin Concerto, music for prepared piano by John Cage and Aphex Twin, Sibelius' 7th Symphony and Herbie Hancock playing Ravel.
Forthcoming guests include the pianist Isata Kanneh-Mason, the double bassist Sam Becker. This Classical Life is also available as a podcast on BBC Sounds.
Jess and Belle's music:
Korngold - Violin Concerto No.1 in D Major, 3rd movement (Nicola Benedetti/Bournemouth Symphony Orchestra/Kirill Karabits)
Ravel/Hancock - Piano Concerto in G, 2nd movement (Herbie Hancock/Orpheus Chamber Orchestra)
Traditional - Jag vet en dejlig rosa (Martin Frost/Royal Stockholm Philharmonic Orchestra/Adolf Fredrik's Girls Choir)
Rachmaninov - Piano Concerto No.2, 3rd movement (Vladimir Ashkenazy/Moscow Philharmonic Orchestra/Kirill Kondrashin)
John Cage - Sonata No.5 (Boris Berman)
Sibelius - Symphony No.7 (BBC Philharmonic/John Storgards)
Aphex Twin - Kladfvgbung Mischk (from album Drukqs)
Marquez - Danzon No.2 (Simon Bolivar Youth Orchestra/Gustavo Dudamel)
Featured in...
We broadcast more live and specially-recorded concerts and opera than any other station.
Podcast
Jess Gillam is joined by a musical guest to swap tracks and share the music they love.