Main content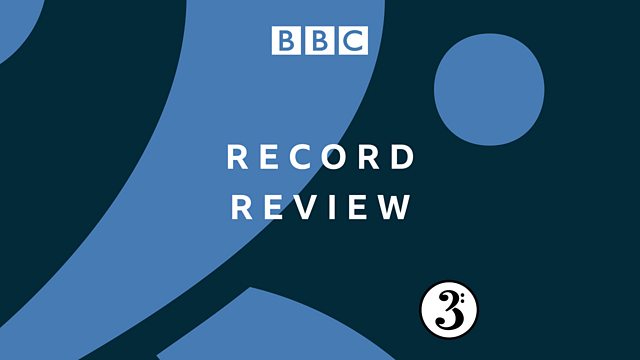 Record Store Day: Andrew McGregor, Katy Hamilton and Chris O'Reilly
Andrew McGregor rounds up the best new and recent releases, and in Building a Library Katy Hamilton compares recordings of Brahms's First Cello Sonata. Plus, Record Store Day.
with Andrew McGregor.
09.30
Building a Library: Katy Hamilton listens to and compares recordings of Brahms' Cello Sonata No.1 in E minor, Op.38.
Brahms composed his first cello sonata between 1862 and 1865, and it was to mark a turning point in his compositional style, away from the exuberant youthfulness of his previous sonata works and towards a more mature character with echoes of the great Austro-German lineage that lay before him. In it Brahms pays homage to Bach, most notably in the fugal finale, which emerges from a theme that echoes the mirror fugues of Contrapunctus numbers 16 and 17 of the Art of Fugue. The first movement is a classic sonata form while the second movement, an Allegretto and Trio, is reminiscent of Mozart. The cello sonata was premiered in Leipzig on 14th January 1871.
10.50
Andrew McGregor marks Record Store Day and is joined in the studio by CEO of Presto Classical, Chris O'Reilly, who brings his pick of the latest releases to hit the shelves of record stores. Andrew McGregor also discusses the story from the High Street with Jim Elliott, who is Head of the Music Department at Foyles, he finds out what consumers are listening to with Katy Hamilton, and gets up to speed on where classical music downloads are with Steve Long, the Director of Signum Records.
11.25
Andrew chooses an outstanding new release as his Disc of the Week.
Last on
Music Played
Robert Schumann

Konzertstück, Op.86: I. Lebhaft

Performer: Markus Maskuniitty. Performer: Martin Schopfer. Performer: Kristofer Oberg. Performer: Monica Berenguer Caro. Orchestra: Royal Stockholm Philharmonic Orchestra. Conductor: Sakari Oramo.

Franz Schubert

Impromptu In E flat, D899: No.2

Performer: Sir András Schiff.

Franz Schubert

Impromptu in E flat, D899: No.2

Performer: Sir András Schiff.

Gabriel Fauré

Piano Quartet: No.1 in C minor Op.15: IV. Allegro molto

Performer: Evgeny Kissin. Ensemble: Emerson String Quartet.

Robert Schumann

Stille Traenen, from Kernenlieder, Op.35

Robert Wylkynson

Salve Regina (opening)

Choir: Gabrieli Consort. Conductor: Paul McCreesh.

Ólafur Arnalds

re:member - 3. Saman

Performer: Viktor Orri Árnason. Performer: Javier Aguilar. Performer: Shasta Ellenbogen. Performer: Marie-Claire Schlemeus.

Sergei Prokofiev

Cello Sonata in C Op.119: II. Moderato

Performer: Laura van der Heijden. Performer: Peter Limonov.

Richard Strauss

Violin Concerto In D minor, Op.8: III. Rondo. Presto

Performer: Tasmin Little. Conductor: Michael Collins.

Johann Sebastian Bach

Organ Sonata No.4, BWV528 : II. Andante (Adagio)

Performer: Víkingur Ólafsson. Music Arranger: August Stradal.

Ludwig van Beethoven

Beethoven Choral Fantasy, Op.80

Performer: Bertrand Chamayou. Singer: Sandrine Piau. Singer: Stanislas de Barbeyrac. Singer: Florian Sempey. Singer: Anaïk Morel. Choir: Accentus. Orchestra: Insula Orchestra. Conductor: Laurence Equilbey.
Record Review
9.00am – Record Store Day with Chris O'Reilly, Jim Elliott and Steve Long

Schumann: Konzertstück for Four Horns and Orchestra; Saint-Saens: Morceau de concert; Gliere: Horn Concerto
Markus Maskuniitty (solo horn)
with Martin Schöpfer, Kristofer Öberg & Monica Berenguer Caro (horns)
Royal Stockholm Philharmonic Orchestra
Sakari Oramo (conductor)
Ondine ODE 1339-2
https://www.ondine.net/index.php?lid=en&cid=2.2&oid=6241

Schubert: 4 Impromptus D899 & D935, 6 German Dances, 6 Moments Musicaux, 3 Klavierstucke, etc.
András Schiff (piano)<?xml:namespace prefix = "o" ns = "urn:schemas-microsoft-com:office:office" />
Decca E4581392 (2 CDs)

Schubert: 4 Impromptus D899, 4 Klavierstucke and Piano Sonatas in C minor & A-flat
András Schiff (fortepiano: Franz Brodmann, Vienna c. 1820)
ECM 4817 252 (2 CDs)
https://www.ecmrecords.com/catalogue/1548146073/franz-schubert-sonatas-impromptus-andras-schiff

'The New York Concert' – Mozart: Piano Quartet No.1 in G minor; Fauré: Piano Quartet No.1 in C minor; Dvorak: Piano Quintet in A major & Shostakovich: Piano Quintet in G minor
Evgeny Kissin (piano)
Emerson String Quartet
Deutsche Grammophon 483 6574 (2 CDs)
https://www.deutschegrammophon.com/gb/cat/4836574
9.30am – Building a Library – Katy Hamilton on Brahms's Cello Sonata No.1 in E minor, Op.38
Composer: Johannes Brahms
Reviewer: Katy Hamilton
Recommended Recording:

Miklós Perényi (cello)
Zoltán Kocsis (piano)
Hungaroton HCD12123
Other Recommended Recordings:

Steven Isserlis (cello)
Stephen Hough (piano)
Hyperion CDA67529

Sol Gabetta (cello)
Hélène Grimaud (piano)
DG 4790090


10.20am – Record Store Day & BBC Music Magazine Awards
'A Rose Magnificat' – Choral music by Leighton, Tallis, Warlock, White, MacMillan, Sheppard, Park, Wylkynson, Howells, Lane & Martin
Gabrieli Consort (choir)
Paul McCreesh (conductor)
Signum SIGCD 536
https://signumrecords.com/product/a-rose-magnificat/SIGCD536/

Schumann: Liederkreis & Kernerlieder
Matthias Goerne (bass-baritone)
Leif Ove Andsnes (piano)
Harmonia Mundi HMM902353
Release date: 19th April 2019

're:member' – Olafur Arnalds: re:member, Unfold (ft. Sohn), Saman, Brot, Inconsist, They Sink, Ypsilon, Partial, Momentary, Undir, Ekki Hugsa, Nyepi
Olafur Arnalds (piano)
Mercury KX (LP)
https://www.mercurykx.com/remember/

J.S. Bach: Sonata for solo violin No.3 in C major; Partita for solo violin No.3 in E major
Ruth Palmer (violin)
Berliner Meister Schallplatten BMS 181 (LP)
https://www.berlinermeisterschallplatten.de/www.berlinermeisterschallplatten.de/de/details/BMS_1816_V.html

'1948' - Prokofiev: Cello Sonata in C major; Shaporin: Five Pieces for cello and piano; Myaskovsky: Cello Sonata No.2 in A minor; Lyadov: Troix Morceaux (arr. for cello and piano)
Laura van der Heijden (cello)
Petr Limonov (piano)
Champs Hill Records CHRCD136
http://www.champshillrecords.co.uk/cddetail.php?cat_number=CHRCD136

Strauss: Burleske for piano and orchestra, Duett-Concertino for clarinet and bassoon with string orchestra and harp, Romanze for clarinet and orchestra & Violin Concerto in D minor
Tasmin Little (violin)
Julie Price (bassoon)
Michael McHale (piano)
BBC Symphony Orchestra
Michael Collins (conductor & clarinet)
Chandos CHAN 20034
https://www.chandos.net/products/catalogue/CHAN%2020034
Release date: 3rd May 2019

J.S. Bach: Aria Variata in A minor, Two-part Invention No.12 in A major etc.
Víkingur Ólafsson (piano)
DG 4835022
Deutsche Grammophon 483 5022

11.20am – Record of the Week


Beethoven: Choral Fantasy Op.80 & Triple Concerto Op.56
Bertrand Chamayou (piano)
Sandrine Piau (soprano)
Anaïck Morel (mezzo)
Stanislas de Barbeyrac (tenor)
Florian Sempey (bass)
Alexandra Conunova (violin)
Natalie Clein (cello)
David Kadouch (piano)
Accentus (choir)
Insula orchestra
Laurence Equilbey (conductor)
Erato 0190295505738
Broadcast