Main content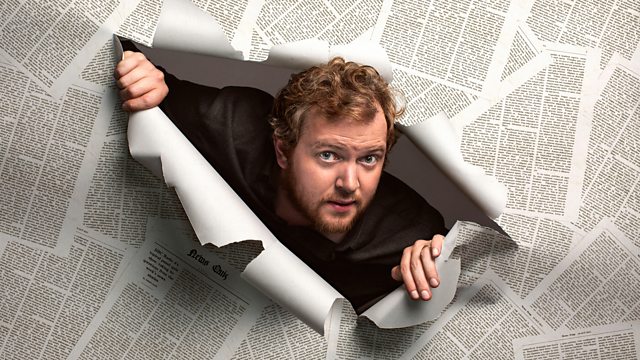 Episode 2
Miles Jupp takes a look at the week in news, with Zoe Lyons, John Robins, Hugo Rifkind and Danielle Ward.
The fire at Notre Dame Cathedral, the threat of a Measles outbreak and the Extinction Rebellion protests are among the stories covered in this week's News Quiz.
Host Miles Jupp is joined by Zoe Lyons, John Robins, Hugo Rifkind & Danielle Ward for Radio 4's long-running topical quiz.
Zeb Soanes reads the news.
The chair's script was written by Madeleine Brettingham, Lucy Clarke and Laura Major, with additional material by Catherine Brinkworth, Kat Sadler and Esyllt Sears.
Produced by Victoria Lloyd
A BBC Studios Production
Featured in...
The News Quiz, Cate Blanchett and Fred at the Strand

A selection of the funniest comedy from Radio 4