Main content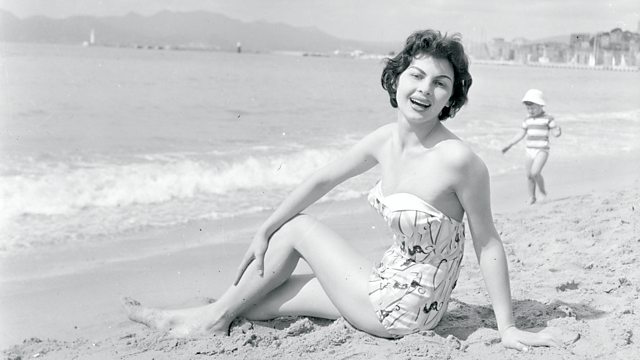 David Thouless, Nadja Poderegin, Ian Cognito, Dr Michael O'Donnell, Les Reed
Julian Worricker on award-winning scientist David Thouless, Serbian actress Nadja Poderegin, comedian Ian Cognito, doctor and writer Michael O'Donnell, songwriter Les Reed.
Pictured: Nadja Poderegin
Julian Worricker on:
David Thouless, whose work in the world of quantum mechanics earned him a share of the Nobel Prize for Physics.
The Serbian actress, Nadja Poderegin, who went from 'Bond girl' on screen to be a publisher and novelist.
Stand-up comedian, Ian Cognito, whose act was much loved on the comedy circuit but never allowed on TV.
Michael O'Donnell, who combined a medical background with a career in journalism and broadcasting, notably on Radio 4.
And the songwriter Les Reed, who co-wrote memorable songs for the likes of Englebert Humperdinck and Tom Jones.
Interviewed guest: Michael Thouless
Interviewed guest: Professor Andy Schofield
Interviewed guest: Tanya Firth
Interviewed guest: Toby Hadoke
Interviewed guest: Dr Harvey Marcovitch
Interviewed guest: Laurie Taylor
Producer: Paula McGinley
Archive clips from: Profile, Radio 4 09/10/2016; From Russia With Love, directed by Terence Young, Eon Productions 1963; Goldfinger, directed by Guy Hamilton, Eon Productions 1964; Comic To Comic: Ian Cognito, Radio 4 Extra 07/04/2012; Stop The Week, Radio 4 14/11/1987; O'Donnell Investigates, BBC Two 19/09/1988; Midweek, Radio 4 11/12/2002; Relative Values, Radio 4 30/08/1988; The Songwriters: Les Reed, Radio 2 18/11/1975; Les Reed Interviewed By Debbie Greenwood, Radio 2 29/03/1988.
David Thouless
Born 21 September 1934; died 6 April 2019, aged 84.
Last Word spoke to his son Michael Thouless, Professor of Engineering at the University of Michigan, and Andy Schofield, Professor of Theoretical Physics at the University of Birmingham.
Nadja Poderegin
Born 2 December 1931; died 5 April 2019, aged 87.
Last Word spoke to her daughter Tanya Firth.
Ian Cognito
Born 21 November 1958; died 11 April 2019, aged 60.
Last Word spoke to his friend, fellow comedian Toby Hadoke.
Dr Michael O'Donnell
Born 20 October 1928; died 6 April 2019, aged 90.
Last Word spoke to Dr Harvey Marcovitch, his friend and former colleague, and Laurie Taylor, broadcaster and writer.
Les Reed
Born 24 July 1935; died 15 April 2019, aged 83.