Main content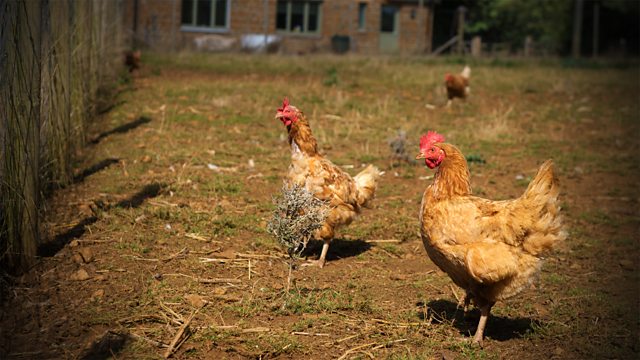 18/04/2019
Lily offers an explanation and Chris is forced to dish out a lecture
Ruairi and Ben show Sadia from the Birmingham youth group how to shoot cans in the woodland but are caught by Chris. He can't believe how foolish they've been shooting so close to the road and with someone so inexperienced. Chris tells them they're lucky he's in such a good mood, otherwise they'd have suffered a much worse dressing-down. As punishment for their stupidity he decides to make them help roll the cricket pitch on Saturday. But Ruairi's not keen to go anywhere near Will.
Russ tells Lily his plans for Lower Loxley's art gallery. He wants to concentrate on how they display work, not just what they choose. Lily thinks he's perfect for the job.
Lily is grateful for Freddie's attempts at being civil to Russ. But Freddie is annoyed with her for getting Tyler a role and not him at her kitchen sales job. Lily explains that the reason she didn't help get Freddie a job there was because her work is her only escape from Lower Loxley; she gets to have fun with the team and there are no responsibilities. If he worked there too he'd bring Lower Loxley with him.
Countryside Insights from The Archers