Main content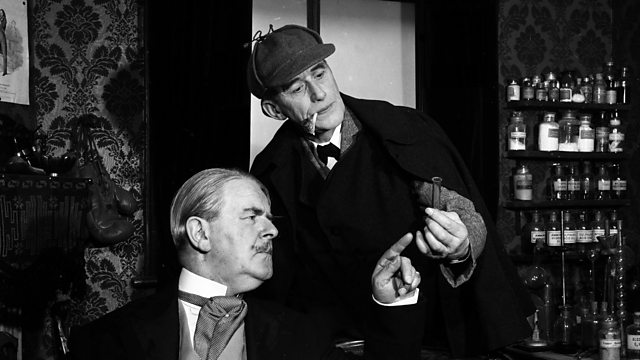 The Missing Three-Quarter
The sleuth probes the disappearance of a key university rugby star. Arthur Conan Doyle thriller with Norman Shelley. From August 1962.
The great detective investigates the disappearance of a key University rugby star on the eve of Cambridge's match against Oxford.
Starring Carleton Hobbs as Sherlock Holmes. The actor played the Baker Street sleuth in 80 radio dramas between 1952 and 1969.
Sir Arthur Conan Doyle's tale was first published in The Return of Sherlock Holmes in 1904. Adapted by Michael Hardwick.
With Norman Shelley as Dr John H Watson, Keith Williams as Lord Mount-James, Hervey Ashby as Cyril Overton, Eric Adnerson as Dr Leslie Armstrong, Dorit Welles as the Lady Clerk and Blaise Wyndham as the Hotel Porter.
Producer: Robin Midgley
First broadcast on the BBC Light Programme in August 1962.