Main content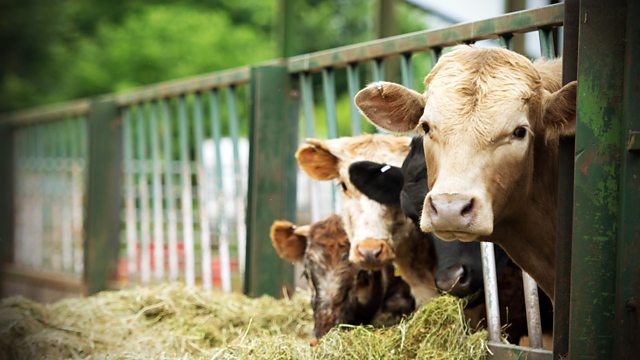 17/04/2019
Natasha finds herself the talk of Ambridge and Russ comes to a decision
Jakob and Chris attend to a horse that Chris has been shoeing. It transpires that the horse will require a special shoe. Later, Jakob and Chris go for a drink – Jakob's not keen on The Bull, the clientele are too nosey. He tells Chris that the most intrusive person in Ambridge is the woman who works in the village shop with the supervisor's badge. Chris awkwardly admits that the intrusive woman is in fact his mother.
Russ and Elizabeth discuss the Lower Loxley Easter egg hunt. The Cruck Barn has been transformed into the Easter Bunny's burrow and Kenton has given Russ a map of the trail he'll have to set. Elizabeth reports that her last therapy session went well. Russ tells Elizabeth that he'll be moving out of Lower Loxley. It's nothing to do with him and Lily, they're doing fine, but he just feels it would be simpler for everyone if he left. Later, Elizabeth offers Russ Lewis' job in the art gallery. Lewis has been struggling with the workload but perhaps Russ would like to take over?
Tom's surprised that Natasha has spent yet more money when she returns to the flat carrying an Underwoods shopping bag. Then Natasha receives a text from her ex, Trev, and Tom gets a little jealous. Natasha reports that Susan has been giving her the cold shoulder. Tom suggests that it could be because Susan blames her for him stopping the kefir production. Natasha is upset that once again Tom didn't stand up for her.
Countryside Insights from The Archers