Main content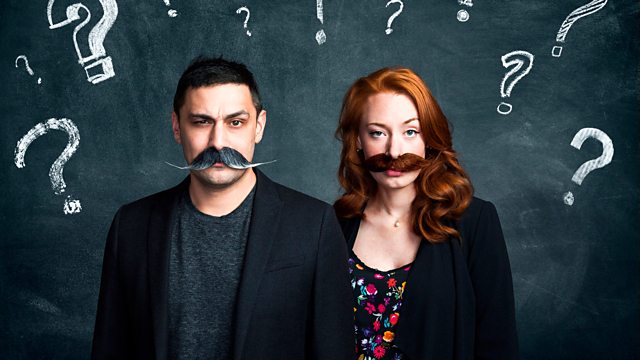 An Instrumental Case
Why do instruments sound different?
"We play many musical instruments in our family. Lots of them produce the same pitch of notes, but the instruments all sound different. Why is this?" asks Natasha Cook aged 11, and her Dad Jeremy from Guelph in Ontario, Canada.
For this instrumental case Hannah and Adam are joined by the Curious Cases band - Matt Chandler and Wayne Urquhart - to play with today's question.
Bringing the science we have acoustic engineer and saxophone player Trevor Cox. Plus materials expert Zoe Laughlin demonstrates a selection of her unusual musical creations, including a lead bugle.
Presenters: Adam Rutherford, Hannah Fry
Producer: Michelle Martin
Featured in...
Catch up with the newest Radio 4 podcasts.

How to be a farmer behind prison gates, Tiger Woods and a review of Wild Rose
Why do you see faces in unexpected places?
Podcast
Science sleuths Dr Adam Rutherford and Dr Hannah Fry investigate everyday mysteries.