Main content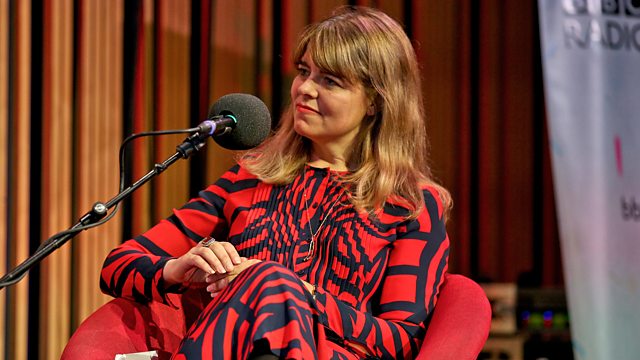 How They Manipulate Our Emotions
Adman Robert Heath, VR creator May Abdalla, gaming expert Dashana Jayemanne and psychologist Claudia Hammond join Shahidha Bari at the Free Thinking Festival.
According to Madmen's ad executive Don Draper, "what you call love was invented by guys like me …to sell nylons." So how does advertising and gaming grab us by our emotions? Can we know when we're being manipulated? And is there anything we can do about it? Presenter Shahidha Bari hosts a Free Thinking Festival debate at Sage Gateshead.
Ad man Robert Heath worked on campaigns including the Marlboro Cowboy, Castrol GTX Liquid Engineering, and Heineken "Refreshes the Parts". He is the author of The Hidden Power of Advertising and Seducing the Subconscious: The Psychology of Emotional Influence in Advertising.
Claudia Hammond presents All in the Mind and Mind Changers on BBC Radio 4 and Health Check on BBC World Service. She is the author of Emotional Rollercoaster: A journey through the science of feelings and Time Warped: Unlocking the Mysteries of Time Perception and Mind over Money: the psychology of money and how to use it better.
Darshana Jayemanne is Lecturer in Games and Art at Abertay University. He is investigating the role of emotion in young people's digital play (collaborating with the NSPCC) and how this can be used to raise awareness of climate change (along with the Tyndall Centre for Climate Change Research).
May Abdalla is co-director and founder of Anagram - a studio which won the 2015 Tribeca Film Festival Storyscapes Award for Door Into The Dark - a blindfolded sensory experience about what it means to be lost. They are working on a VR experience about the Uncanny with the Freud Museum and an immersive documentary about imagined realities exploring schizophrenia and online gaming.
Producer: Torquil MacLeod.
Ad execs, game designers and VR creatives are all toying with our feelings - is that OK?
Featured in...
From moral questions to the quirks and pleasures of life.

Creativity, performance, debate