Main content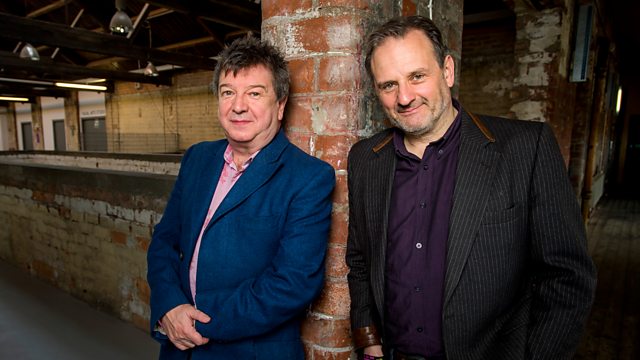 6 Music Festival highlights plus a celebration of Gil Scott-Heron
Mark and Stuart reflect on last weekend's 6 Music Festival and - marking the 70th anniversary of his birth - celebrate the work of Gil Scott-Heron.
Mark Radcliffe and Stuart Maconie present a feast of great music and chat for weekend breakfast.
On today's show... a selection of highlights from last weekend's 6 Music Festival in Liverpool. Plus, Mark and Stuart celebrate the work of influential musician, poet and author Gil Scott-Heron who would have turned 70 this week.
Catch up on the best music and entertainment stories of the past week in 'This Week In Music'.
You can take part in The Chain, choosing a track for our world-famous list of interconnected songs, as it approaches number 8000! With a selection of music old and new to get the weekend started.