Main content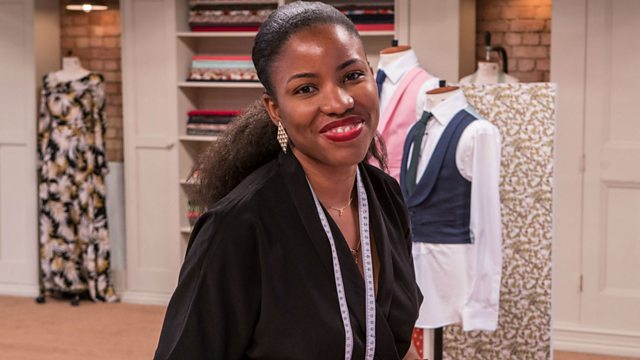 Juliet Uzor Sewing Bee winner, Shame, Teenage brains
The Great British Sewing Bee winner Juliet Uzor. Sarah Mitchell on caring for a parent with dementia. Is shame the emotion of now. Mysteries of the teenage brain. Poet Helen Mort.
Juliet Uzor tells us about winning this year's Great British Sewing Bee.
What is the best way to care for a parent with dementia? We hear from Sarah Mitchell whose mother Wendy was diagnosed with early onset dementia at the age of 58. Sarah tells us how they've adapted their lives and relationship.
A new Amnesty International report has found what it calls 'a shocking level' of unreported and acquitted rapes across the Nordic countries. Why? Jacqui Hunt the Director of Equality Now's European office and Helle Jacobsen a senior Advisor and Researcher at Amnesty Denmark, discuss.
What makes the adolescent brain different and why is it that an easy child can become a challenging teenager? Sarah-Jayne Blackmore a Professor in Cognitive Neuroscience at University College London helps us understand.
Why is 'Shame' the emotion of now? Hetta Howes a lecturer in Medieval and Early Modern Literature at City University London, and Tiffany Watt-Smith a cultural historian discuss.
Laura Lattimore and Rashida Hardy tell us about having severe hair loss and why wearing a wig is important to them.
The poet Helen Mort on her first novel Black Car Burning about rock climbing, trust and polyamory.
Presented by Jane Garvey
Produced by Rabeka Nurmahomed
Edited by Jane Thurlow
Interviewed guest: Juliet Uzor
Interviewed guest: Sarah Mitchell
Interviewed guest: Jacqui Hunt
Interviewed guest: Helle Jacobsen
Interviewed guest: Sarah-Jayne Blackmore
Interviewed guest: Hetta Howes
Interviewed guest: Tiffany Watt-Smith
Interviewed guest: Laura Lattimore
Interviewed guest: Rashida Hardy
Interviewed guest: Helen Mort
Last on

Broadcast